Learn Budget Planning From Stay-At-Home Parents
Personal budgets for families are not made by professionals, but oftentimes by the women who runs the household. It may sound stereotypical, but it is still the case in many households that the husband works while the wife is a stay at home mom.
Wealth Meta
https://www.wealthmeta.com/
Angela
/users/e9f375381e422a0f2f29e725786028d4/angela
Nov. 19, 2021, 10:08 p.m.
Nov. 15, 2021, 4 p.m.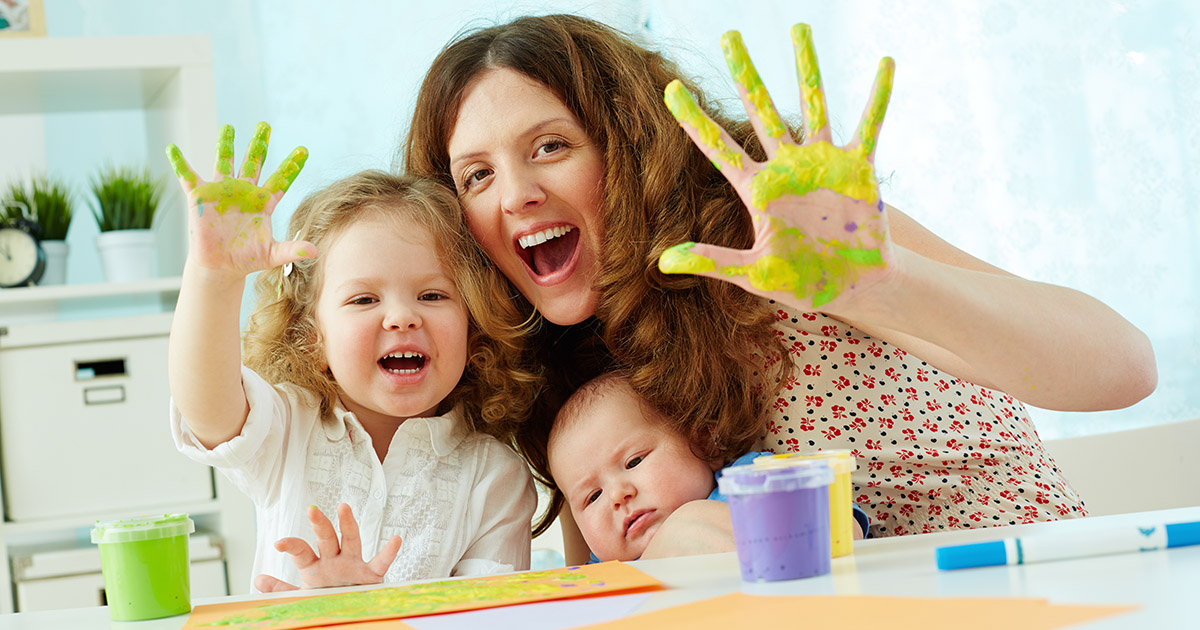 Personal budgets for families are not made by professionals, but oftentimes by the women who runs the household. It may sound stereotypical, but it is still the case in many households that the husband works while the wife is a stay at home mom. 
These days it is increasingly popular for the husband to stay at home while the wife works.
In either case it is the partner who is staying home who is most likely allocating monthly income and expenses. Below you will learn from them how to plan a budget.
 
How do Stay-At-Home Parents Plan their Budget?
The main thing is to make sure that you have the cash to get through the current month, and ideally the next month. If you are able to build up an emergency fund that is a good idea in case an unexpected expense comes up or income is disrupted due to a layoff or medical issue.
The main monthly costs in rough order of priority are:
Housing
Food (eating at home)
Baby supplies (diapers, formula, etc)
Utilities (electricity, gas, water, garbage, internet, cel phones, etc)
Automotive (gas / maintenance)
Insurance (life, auto, home/renters, umbrella)
Medical bills
Clothing
Day care / child care / nanny / babysitter
Eating out at restaurants
Fun / Entertainment
Streaming subscriptions
Savings (emergency fund, retirement, college, big vacation, down payment on a house, etc)
Sadly fun and entertainment are low priority, but making sure you have food and shelter is definitely a higher priority. Having a streaming subscription that offers educational and fun content for little ones can really help with sanity (a half hour here and there each day), so maybe move that one up your priority list?
Just because you are a stay at home parent doesn't mean you can't get a part time slot at a daycare, hire a nanny one day a week, or use a babysitter here and there. It is your budget, and it is up to you to decide how much you want to spend.
Savings is also last, although it should never be left out of a budget entirely. Savings is a priority not everyone is able to enjoy, especially when the kids are little.
 
Find Ways to Make Money from Home
Since stay-at-home parents spend their day with their children and doing housework it can be a challenge to get anything else done. Some parents opt to take on small side projects to earn a bit of money to supplement their budget. It depends on their skills, abilities, and hobbies, and if the kids will cooperate.
With the money they earn, they can contribute to the budget on the one hand, and gain financial security and independence on the other hand. Today, there are many platforms on the Internet that offer jobs with flexible working hours. There are also sites that assist with online sales of craft items.
For example if they like to make crafts or sew little baby items, they can post pictures with their specialties on social networks such as Facebook and Instagram and thus start their own small private business. That will give them more freedom than working in a company from 9-5 M-F.
 
Use a Cash Back Card
Cash back cards can be used to earn a small percentage when purchasing food, clothes, and other things related to the house. The money saved can be used as a credit towards the card's balance - basically free money.
Typical cash back rewards are 1-3% but sometimes up to 5% is available. Some cards offer signup bonuses and other special programs. 1-3% may not sound like much, but over the course of a year expenses do add up and every little bit helps.
 
Meal Planning
Since stay at home parents spend a lot of time in the kitchen when they are at home, they know that a lot of money is spent on food. There is an opportunity there to not only make delicious and nutritious meals for the family but also sharpen the budget via meal planning.
Meat is generally the most expensive ingredient in any meal. Cutting back on meat or removing it from the menu twice a week is a good way to save. If the family is vegetarian, it will not be a problem at all.
Bottled water is much more expensive, so it is cheaper to buy a water filter and use it than bottled water. 
Especially in the COVID era, buying groceries online and picking them up curbside saves a lot of time and headache. This also helps you focus just on your list vs making impulse purchases.
 
Why Parents Choose to Stay-At-Home vs Using a Daycare
The main reason why a parent (typically the woman) chooses to quit their job and stay at home to care for the child / children is the monthly cost of childcare. 
The average cost for a full time daycare in the U.S. is $1,230 per month or $14,760 per year. In high cost of living areas it can easily be double that amount.  A full time nanny is even more expensive  Keep in mind that childcare is a personal expense that is taken taxes. So if a family is in the 25% tax bracket (counting federal, state and local) they have to gross $19,680 to cover the cost.  There are tax credits that can help reduce some of this burden but it depends on your income level.
Another factor that forces one parent to stay home is the major shortage of child care providers. Even if you can afford a spot you may not be able to get one.
The good news is a stay at home parent is sure to provide the best care for their little one(s). For more details about if being a stay at home mom (or parent) is right for you see our post Should you Stay Home With The Kids?
Since men typically make more than women, the responsibility of staying home with the kids falls to the women more often. Breast feeding at home vs pumping can also be an issue to navigate at work while the kiddo is still nursing. Unfortunately men cannot help in this area, other than providing support for their wife and washing out the bottles each day.
 
Conclusion: If you want to learn how to plan a budget it is best to learn it from stay-at-home parents.
---
---