17 Ways to Make Money From Home 2021
Until a few years ago, many people did not even think that working from home would become commonplace. Today it is easier than ever to start your own business with a minimal investment.
Wealth Meta
https://www.wealthmeta.com/
Angela
/users/e9f375381e422a0f2f29e725786028d4/angela
Nov. 9, 2021, 12:27 a.m.
Nov. 23, 2021, 4 p.m.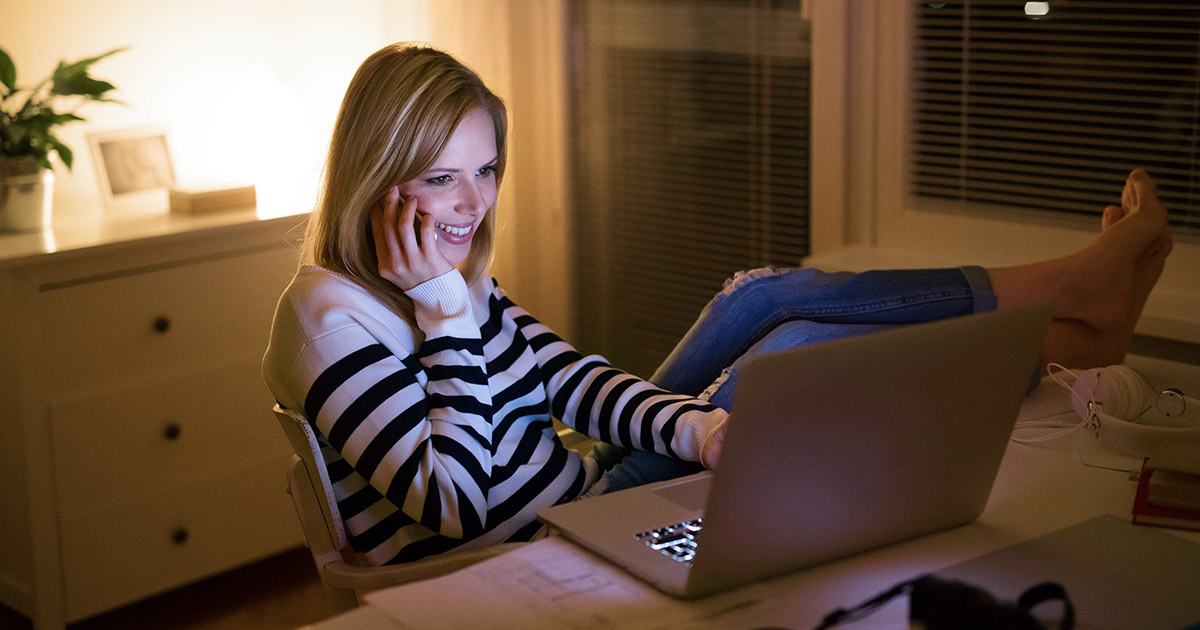 Until a few years ago, many people did not even think that working from home would become commonplace. Today it is easier than ever to start your own business with a minimal investment. 
To work from home you need to have 3 things:
Computer or laptop
Internet connection
Enough will and perseverance
Here are the 17 best jobs you can do from home in 2021:
 
1. Proofreading
EQUIPMENT: Computer, internet access, word processing software
INCOME: $35,000-$59,000/year
If you like grammar and spelling, the job of a proofreader / editor is right for you.
You can help others check the spelling, grammar, and readability of their written material. This business is perfect for making money from home. The average annual salary is $36,000.
There are numerous sites with proofreading jobs. Some of them are for those who are beginners, while others are for more experienced proofreaders. It is up to you to choose where you will work. Sites for beginners are: FlexJobs, Fiverr, Upwork, People Per Hour, and more experienced proofreaders can find work at: Scribendi, Proofreading Pal, Proofreading Services, ProofreadNOW.
 
2. Work as a freelance writer

EQUIPMENT: Computer, internet access
INCOME: $50,000-$85,000/year
If you enjoy writing texts on a variety of topics this is the right job for you. All you need to do this job is a laptop, internet, and your writing talent. You can write for online newspapers, magazines, blogs.
You can also start your own blog if you want. This way you can gain experience in writing, and the more experienced you are as a writer, the more you will be paid. Having your own writing portfolio on display looks good when you apply to new clients. It can also help you hone into a niche area where you can charge a premium.
 
3. Become a virtual assistant

EQUIPMENT: Computer, internet access, word processing software
INCOME: $40,000-$60,000/year
Of all the jobs listed so far, the job of a virtual assistant is the most demanding. This job can only be done correctly by people who are responsible, deadline oriented, have organizational skills, have a bit of administrative skills, and pay attention to details.
A virtual assistant can do several types of work:
administrative tasks (answering the phone, scheduling meetings, updating the calendar of appointments, planning trips, vacations, keeping books)
manage social networks (Facebook, Instagram, Pinterest, Twitter)
write articles,
data entry,
file management,
site management,
online research,
Basic website updates and graphic design
These are just some of the jobs the VA does. It is up to you to choose which jobs you will do. The cost of working per hour VA is from $ 35 - $ 50.You can only work a few hours and have a great monthly income.
 
4. Become a Translator / Transcriptionist
EQUIPMENT: Computer, headphones, internet access, word processing software
INCOME: $45,000-$60,000/year
Like the job of a virtual assistant, this is another job that requires attention to detail. A person who wants to work as a transcriptionist needs to have the following skills:
Self-motivated and self-disciplined.
Strong organizational skills and time management skills.
Comfortable to work alone.
Able to work independently, without any supervision or feedback.
Flexible to change routines to meet deadlines.
Fast typing rate - the faster you are, the more money you will make.
Basic computer skills.
As a transcriptionist, you will convert recorded speech into a written, electronic document.
You can do the job from the comfort of your home. If you want higher earnings you can specialize in a certain area, for example a legal transcriptionist.

5. Professional dog walker
EQUIPMENT: Leash, waste bags, dog treats
INCOME: $31,000+/year
If you are an animal lover you can become a professional dog walker. So you can combine nice and useful and make money. How to start this business. You can start by asking your neighbors if they need help walking the dog. Another option is to distribute flyers around the city and thus offer your services. Third, to find local customers with the help of the Rover website. For starters, you can give a discount to the first customers and ask for recommendations so you can continue to find new customers. While in this job you are not strictly working from home, you would be very close to home most of the time!
 
6. Work as a virtual bookkeeper
EQUIPMENT: Computer, internet access, bookkeeping software
INCOME: $41,000-$65,000/year
Did you know that accounting is the most profitable business according to Forbes?
The average accountant earns $ 69 to $ 82 an hour.
The business requires you to have accounting software and knowledge of how a business's cash flow works. If you do not have time to learn accounting by going to college you can complete accounting courses and seek certification.
 
7. Teach / Tutor Online
EQUIPMENT: Computer, internet access, webcam/microphone
INCOME: $25,000-$100,000/year
Have you ever considered teaching classes online?
Have you ever considered authoring an online course and earning passive income that way?
You do not need to have completed teacher training first. You need your knowledge of a specific area and Skype, Zoom, or Google Hangouts to hold classes.
For example, you can hold foreign language classes, music classes, or tutor in traditional subjects like reading, writing, and math. 
Another option is to create an online course and thus earn passive income. All you need to create a course is Teachable to create videos, audio, PowerPoint presentations, or anything else you need for your virtual course. Then post it on the internet.
Then hold a free webinar on why your course is useful and then get passive income from it.
8. Become a virtual receptionist

EQUIPMENT: Computer, internet access, landline phone, headset (optional)
INCOME: $30,000-$60,000/year
I know you don't believe it, but receptionists can work from home too. Their job is similar to the job of a virtual assistant, although you usually do traditional reception duties. This includes answering phone calls, handling customer inquiries, providing customer service, managing contact lists, and booking appointments.
When you start working depends on when your client's offices are open.
You can find this type of work on sites like FlexJobs and Vicky Virtual. The salary of virtual receptionists ranges from $30,000 to $60,000 dollars, and it can be higher if you start an independent business.
 
9. Start a Fulfillment by Amazon (FBA) business

EQUIPMENT: Computer, internet access, printer, boxes and tapes, shipping labels
INCOME: $30,000-$100,000/year
The idea is to create an online store inside Amazon. You deal with customer support, returns, and inquiries.
This business is similar to dropshipping, except that you buy the stock at a reduced price (find things on clearance or other bargains). Then you set the price, send your products to Amazon, and sell them for profit. Amazon manages the sales process.
You need minimal investment and flexibility for this job.
For a start, you should set aside $ 500 to $ 1,000 to buy supplies and essential tools, but you can invest even less if you think investing this much money is a risk.
 
10. Flipping for profit

EQUIPMENT: Computer, word processing software, some storage space
INCOME: $40,000-$100,000/year

Flipping means buying things cheaply and selling them at a higher price.
You need to find something to offer your customers. It can be anything you can buy for a few dollars and sell for a few hundred dollars. Some people refurbish vintage cameras, other specialize in musical instruments. It really depends on what you are interested in and passionate about.
 
11. Graphic designer

EQUIPMENT: Computer, internet access, Adobe Photoshop, Adobe Illustrator, Adobe Creative Cloud
INCOME: $45,000-$125,000/year
If you are creative and have interesting ideas and know Adobe Photoshop and Adobe Illustrator very well, you can pretty easily sell your time and work from anywhere in the world.
A graphic designer is not just a person who makes websites, they also make other graphic solutions such as logos, business cards, flyers, and promotional material for companies.
The average income of graphic designers is $46,900 dollars a year, and if you work independently, you can earn even more.
Before you start working as a graphic designer, it helps to have a portfolio of works to share with prospective clients. You can look at jobs on platforms like FlexJobs and Upwork. Other great platforms for starting a career as a graphic designer are 99Designs, Design Crowd, and Dribbble.
 
12. Social media manager
EQUIPMENT: Computer, internet access
INCOME: $50,000-$75,000/year

If you like social media, but you are not ready to start your own blog, you can run the social media accounts of other companies. Today, no company exists without some exposure on social media. They all need to manage interactions with users and post interesting content to boost their online presence.
You can also find a job as a social media manager at:
FlexJobs
Fiverr
Upwork
LinkedIn.

13. Become a photographer
EQUIPMENT: Camera, computer, photo editing software like Lightroom
INCOME: $30,000-$70,000/year
If you like to take photos at family gatherings, it's time to consider starting your own photography business. The only equipment you need is your camera, laptop, etc.
You can make portraits and earn a lot more at weddings.
In addition, you can upload your images to sites such as iStock or Depositphotos. You can receive a commission from the purchase of your photos and thus receive passive income.
 
14. Become an Airbnb host
EQUIPMENT: Computer, internet, space to rent out
INCOME: $15,000-$100,000/year
If you like to travel and spend as little as possible on accommodation, you must have used Airbbnb. So you too can become a host if you have a spare room or a guest house or an apartment for rent. All you need to do is log in to the site as a host, post pictures of your apartment or house, write down everything you have about the apartment or house and so your earnings can start if you meet the conditions prescribed by Airbnb.
If you live in a city where there are a large number of attractions, that is a big plus for you.

15. Design and sell your products / crafts
EQUIPMENT: Varies depending on what you want to sell
INCOME: $25,000+/year
If you like to make handicrafts or some other items you can start making money by selling the things you make. You can do this on Etsy, and when the volume increases you can open an online store on Shopify.
 
16. Online personal trainer
EQUIPMENT: Computer, exercise mat, adjustable weights, portable bench or step up bench
INCOME: $42,000 - $72,000/year
Working as a personal trainer does not necessarily mean working out in the gym.
Workout sessions can be done virtually these days, either one one one or in a group setting. This can be a nice way for people to stay fit without having to go into the gym.
When you are ready for the job of a personal trainer online, the next step is to create your own website. You can post recordings of the exercises on the site. You can also open your own Youtube channel and thus gain a lot of people who practice with your videos.
Another way to make money is to create your own fitness program that you can sell online.

17. Selling clothes online

EQUIPMENT: Computer, internet access, clothing inventory
INCOME: $6,000+/year
Sell your old / unworn clothing can be done on a number of sites includes eBay or Poshmark. Some people do it directly through Facebook or Instagram. You will need to maintain your inventory, but you will have more freedom in the price of clothes, and thus you will make more profit.
This is particularly popular with moms who are cycling through maternity clothes, and moms who have little ones who grow so fast they need new sizes every few months.
Conclusion: 
I hope this list has helped you think about what job you could do to earn some money and lead the lifestyle you have always wanted.
---
---