Budgeting for a Family Trip to Europe
Heading to Europe? This article breaks down what it might cost for airplane tickets, accommodations, dining / food, attractions over varying stays.
Wealth Meta
https://www.wealthmeta.com/
Angela
/users/e9f375381e422a0f2f29e725786028d4/angela
Aug. 3, 2021, 4:51 p.m.
Aug. 20, 2021, 3 p.m.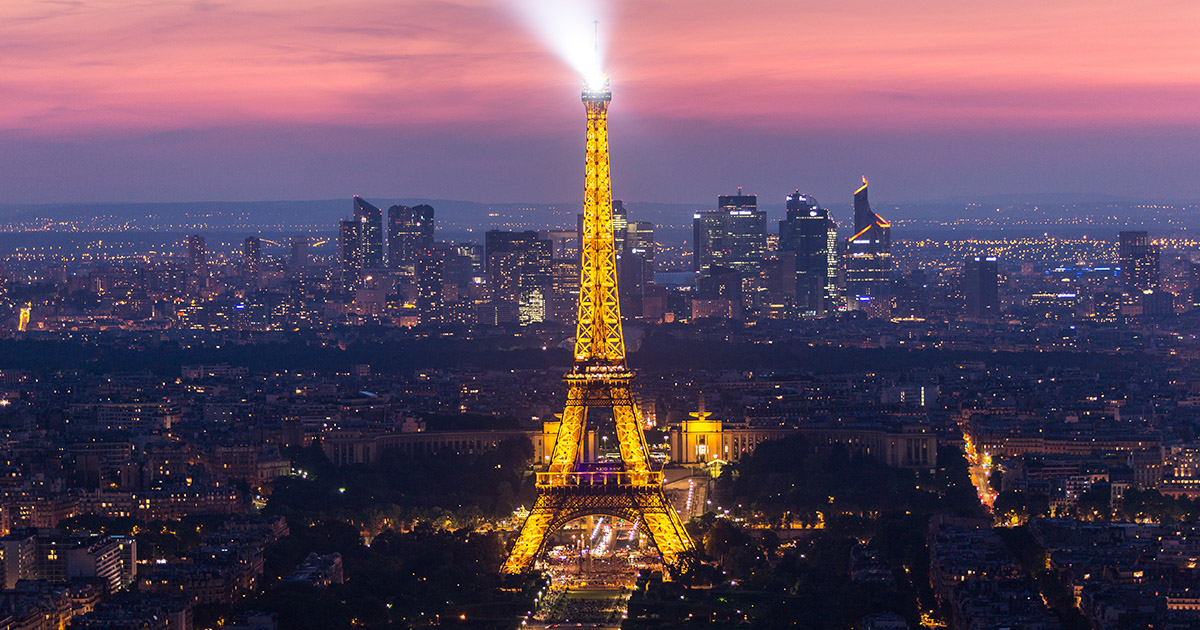 If you want to go on a family trip from America to Europe it is probably a good idea to figure out your overall budget. You can either hire a travel agency to organize your trip to Europe or you can do it yourself. It is more expensive to plan a trip through an agency (because they get a cut), but it is less work. This article breaks down what it might cost for airplane tickets, accommodations, dining / food, attractions over varying stays.
 
Round Trip Flight
The price of a round trip flight depends on the city in which you live, the day and time you fly, the number of connections, and your European destination. 
Prices range from $800 to almost $1,200 per person. That means that for a family of four, a round trip ticket would cost from $3,200 to $4,800 dollars. Buying tickets well in advance and using frequent flyer miles can help reduce the price.
Since the price of the ticket is a big item in the overall budget it makes sense to stay longer if possible to get the most "per day" out of the cost of your flight.
 
Where To Say - a WIDE Range of Options
In a typical budget European hotel, a double room costs an average of $150 per night. It really depends on the city, what attractions are nearby, the view, etc. You'll pay about $80 at a guest house in Madrid, $100 at a simple B&B in rural Germany or a B&B on the Croatian coast, and $150 for a two-star hotel in Paris or a private room in Bergen.
If you are really on a budget you can find great hostels with family rooms in Eastern Europe for $15 to $20 a night, and in larger Eastern European cities you can find hostels for $40 a night. This is hard-core Europe: fun, cheap, and easy to find, particularly in Italy, France, Spain, Portugal, and Greece.
Here are some example prices of hostels in European capitals:
London: $25 - $55
Paris: $32 - $60
Dublin: $20 - $35
Amsterdam: $22 - $55
Munich: $22 - $45
Berlin: $15 - $35
Krakow: $10 - $25
Budapest: $10 - $25
Barcelona: $18 - $35
If you want to stay with your family in a fancy hotel during your vacation in Europe, you will have to set aside an additional $200 to $300 per night. Luxury hotels in Europe are not cheap but can be a nice splurge now and then.
If you want to rent a place with multiple rooms and a kitchen you are looking at around $1,000 for a week, but again prices vary widely depending on what is nearby, the view, etc. Having a kitchen can be a good way to save on your food budget.
 
Food / Drinks
For a family of four figure $100 - 150 / day to eat well. Again this is a wide range so it makes sense to pad this a little since you don't know exactly what you will run into or what will look good. 
Breakfast at a bakery $
Breakfast at a cafe $$
Lunch $$
Picnic lunch $
Dinner at home $
Dinner out $$$
 
Getting Around - Train Pass / Buses / Taxis / Car Rental
If you want to travel by train around European capitals, the Eurail Pass is a good option. Tickets come in several options depending on how often you plan to ride. There are single tickets, a ticket that you can use several times over a given period of time, or an unlimited option for 1, 2 or 3 months.
Prices range from $303 for second class to $403 for first class for adults. A 15-day unlimited adult ticket costs $545 to $726. A three month unlimited ticket is $1109 - $1478. A two-month ticket for unlimited train travel costs from $899 - $1199.
One neat perk with the Eurail Pass is kids under 12 ride free!
Country passes are also an option if you plan to stay in a given country. 
Consider the max price Eurail Pass for 3 months of unlimited travel is $1,923 (two adults and two children under 12). First class would be $2,576. With a little planning you can get your train travel budget down considerably (say break it up into two "4 days within 1 month" tickets for $525 each).
Aside from trains you will also want to budget for the occasional taxi and bus ride. 
You may also want to rent a car, which can be anywhere from $300 - $600 per week, plus fuel, depending on how big of a vehicle you need.
 
Museums / Attractions 
You'd be safe to budget around $100 / day for attractions, but you can get by on much less if you plan to do a lot of walking and sightseeing.
World famous attraction prices vary from country to country. Here are some sample prices for famous European museums and attractions (per person):
Louvre Museum (Paris): $20
Center Pompidou Museum (Paris): $20
Tower of London: $37
Van Gogh Museum (Amsterdam): $20
Entrance to the Coliseum $21
In addition to museums and attractions with entry fees there are those here and there that are free to visit. Here is a sample list of free attractions:
Musée d'Art Moderne de la Ville de Paris
Amsterdam City Archives
Berlin Wall Memorial
National Museum, Copenhagen
Berardo Collection Museum, Lisbon
Museum of Fine Arts, Nice
Museo del Prado, Madrid
Historical Museum of Liberation, Rome
Reykjavik Museum of Photography.
 
Cel Phone Service / Credit Cards / Medical Arrangements
Before heading to Europe you will want to check the following to make sure you don't get hit with surprise fees:
Your cel phone provider, since you don't want to get slammed with international roaming charges… Make sure your phones, the SIM cards, and your plan are compatible with your trip, or leave them off and use wifi whenever possible.
 
Your credit cards may charge you excessing foreign transaction fees or even lock your card. You will want to understand if you need to exchange some cash once you arrive, and how easily your card will work in the country(s) you plan to visit.
 
In terms of medical insurance, you may want to check with your insurance company for what would happen if you needed to be seen by a doctor, get a prescription refilled or need emergency services.
 
Some Example Daily and Total Costs
Here are some scenarios for a family of four (two adults, two children) for a trip to Europe of varying lengths.
Scenario 1 - bar bones budget:
Air Fare - $800 * 4 = $3200
Nightly Stay - $125 / day
Food / Drinks - $100 / day
Attractions - $50 / day
 

2 weeks
(14 days)

4 weeks
(28 days)

6 weeks
(42 days)

8 weeks
(56 days)

Air Fare

$3,200

$3,200

$3,200

$3,200

Nightly Stay

$1,750

$3,500

$5,250

$7,000

Food / Drinks

$1,400

$2,800

$4,200

$5,600

Train Pass

$750

$1,000

$1,250

$1,500

Car Rental

$400

$800

$1,200

$1,600

Buses, Taxi

$200

$400

$600

$800

Attractions

$700

$1,400

$2,100

$2,800

TOTAL:

$8,400

$13,100

$17,800

$22,500
In looking at this, some of these assumptions may not add up. When we are at home we spend about $1200 per month on groceries, and we could even cut back on that some if we wanted. So there is no way we would rack up $5600 in food over 8 weeks in Europe. We just wouldn't want to eat out that much. Also $700 in attractions for 2 weeks sounds kind of low to me since you'd want to pack in a lot in the short time you are there.
 
Scenario 2 - splurging on nice places to stay, a car rental and 1st class train pass:
Air Fare - $1200 * 4 = $4800
Nightly Stay - $225 / day
Food / Drinks - $120 / day
Attractions - $100 / day
 

2 weeks
(14 days)

4 weeks
(28 days)

6 weeks
(42 days)

8 weeks
(56 days)

Air Fare

$4800

$4800

$4800

$4800

Nightly Stay

$3150

$6300

$9450

$12600

Food / Drinks

$1680

$3360

$5040

$6720

Train Pass

$1000

$1500

$2000

$2500

Car Rental

$600

$1200

$1800

$2400

Buses, Taxi

$200

$400

$600

$800

Attractions

$1400

$2800

$4200

$5600

TOTAL:

$12,830

$20,360

$27,890

$35,420
Conclusion: 
We hope this post gave you some idea of what your budget might look like when planning an extended trip to Europe.
---
---