What Should a Car Cost per Day to Operate?
Are you paying as little as $2.50 per day, or over $10.00 per day for your car? Being attentive to how much your car costs and how those costs break down provides an opportunity to save a lot over the years.
Wealth Meta
https://www.wealthmeta.com/
Michael
/users/03bd0daec1f6168d93235c291c09c853/michael
June 18, 2021, 9:34 p.m.
July 2, 2021, 3 p.m.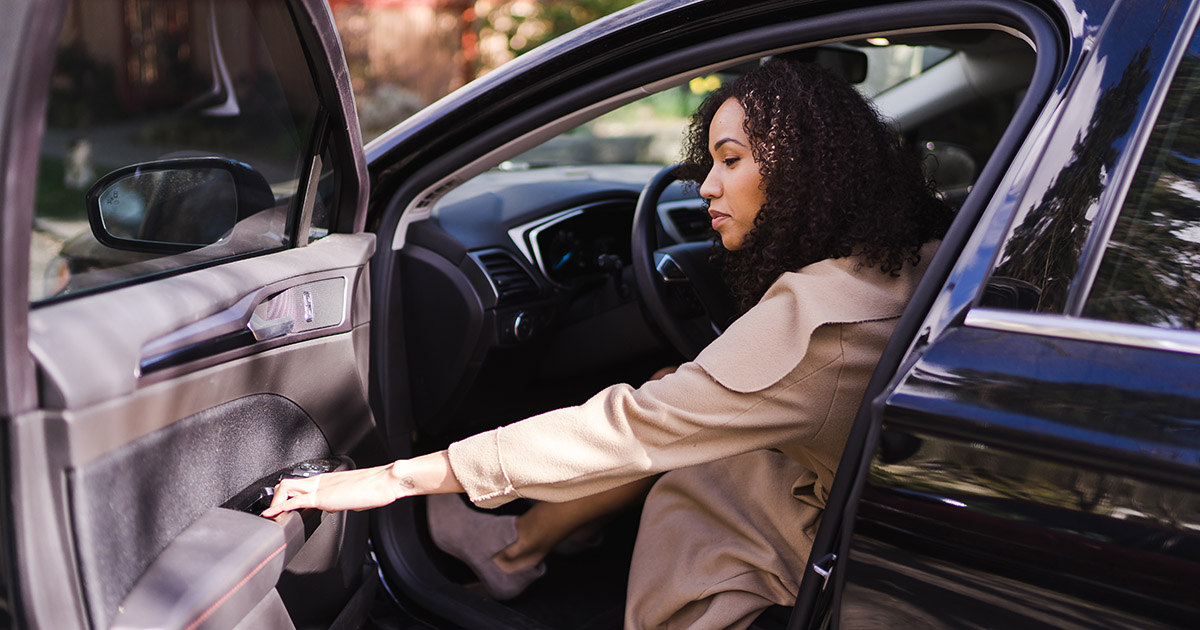 Owning a vehicle is expensive with its purchase price, financing cost, taxes, insurance, and maintenance. Being attentive to how much your car costs and how those costs break down provides an opportunity to save a lot over the years.
This topic is dear to me because my first car was the stupidest purchase I've ever made. It was an older Mercedes with very high miles (170,000). I bought it without having it inspected by a mechanic. It turned out the repairs it needed immediately were about half of the purchase price. I bought it for $2,800 and put about $1,400 into it the first week of owning it, and then another $3,000 over the next 2 years. For an 18 year old with no clue it was "worth it". It was a hell of a fun car to drive. In hindsight had I bought a more economical vehicle for $7,200 it would have lasted me much longer.
I always remember a story the mechanic told me. He gave me a ride to my job while my car was in the shop (for the 3rd time that year). He was driving an Audi that was about 10 years old. He said he bought it for $2,000. It wasn't running at the time and the couple that sold it to him just wanted to get rid of it. He put in his own time and a few parts and it ran great. It was something like $40,000 new which was a TON of money back in the late 90s. His sage wisdom was this: buying a new Audi is a nice way to lose $40k. That always stuck with me. The more you pay for a car, the more you are practically guaranteed to lose as it ages.
Since that time I've been more careful with my purchases. Since I've had kids I've leaned heavily towards safety, which does increase cost but it is worth paying for at this point. I still regularly fantasize about getting back behind the wheel of a finely tuned European car or other "cool" vehicle. I tell my wife to talk me out of it when my mid-life crisis hits.
Okay back to how your car impacts your budget… The BogleHeads forum had a good thread about what a car costs per day to own (minus gas, insurance, and title fees) and was summarized as the following:
$2.50 / day - bought used, held for a long time, and a reliable brand (can involve luck)
$5.00 / day - for a newer utilitarian car held for 10 years
$10.00 / day - for leased vehicles, luxury cars etc
A rule of thumb I use is to divide the price of the car by 100 to get the average monthly cost of depreciation and maintenance. So a $30,000 car would cost about $300/month in depreciation and maintenance over 10 years (not counting gas, insurance, title, and tax).
In your analysis you may want to add in loan interest, taxes and fees, fuel, etc.
Fuel consumption is getting interesting with electric and hybrid options coming out more and more. When comparing EVs, PHEVs, Hybrids, to regular ICE vehicles, it turns out the savings from an EV or PHEV can be pretty big depending on where you live and how many miles you drive.
You're most likely spending significantly more than you think on your vehicle. The good news is that the longer you drive your car, the lower are the expenses of owning it, provided a big repair bill doesn't come along. 
There are six major costs related to car ownership:
 
1. Depreciation
Depreciation is a killer when it comes to owning a vehicle, especially a newer vehicle.
According to reports, new vehicles depreciate by as much as 20% as soon as you drive out of the dealership and then at about 15% per annum. Although these are the average statistics, the depreciation rates depend on the model and make, car condition, and the total mileage.
Often you don't feel the effects of this big expense as these occur several years later when you're trading or selling off the car.
Here is a comparison of different depreciation scenarios:
| | | | | | | |
| --- | --- | --- | --- | --- | --- | --- |
| Purchase Type | Keep For X Years | Price | Residual Value | Deprecation Total | Deprecation Per Month | Deprecation Per Day |
| New Luxury | 3 years | $50,000 | $30,000 | $20,000 | $556/month | $18.26/day |
| New Luxury | 10 years | $50,000 | $10,000 | $40,000 | $333/month | $10.95/day |
| Used 3 year old Luxury | 7 years | $30,000 | $10,000 | $20,000 | $238/month | $7.82/day |
| New Utilitarian | 3 years | $28,000 | $20,000 | $8,000 | $222/month | $7.31/day |
| New Utilitarian | 10 years | $28,000 | $8,000 | $20,000 | $167/month | $5.48/day |
| Used 3 year old Utilitarian | 7 years | $20,000 | $8,000 | $12,000 | $143/month | $4.70/day |
| Used 10 year old Utilitarian | 10 | $10,000 | $2,000 | $8,000 | $67/month | $2.19/day |
2. Tires and maintenance
Repair costs kick in after the vehicle's factory warranty expires, which is generally three years or 36,000 miles but could be longer for some manufacturers. 
According to the American Automobile Association (AAA), annual tire and maintenance expenses are approximately $147 and $766, respectively. The total is over $900, which is the approximate cost for late-model vehicles. The typical maintenance costs include tire rotations and oil changes often done at 5,000 miles. However, the actual expenses may be much higher depending on the brand. BMW, Mercedes, Volvo and other high end brands tend to be very expensive on maintenance relative to Ford, Toyota and Honda. 
Another factor that can affect the cost is if you are able to do the regular repairs yourself or need to take it to a mechanic.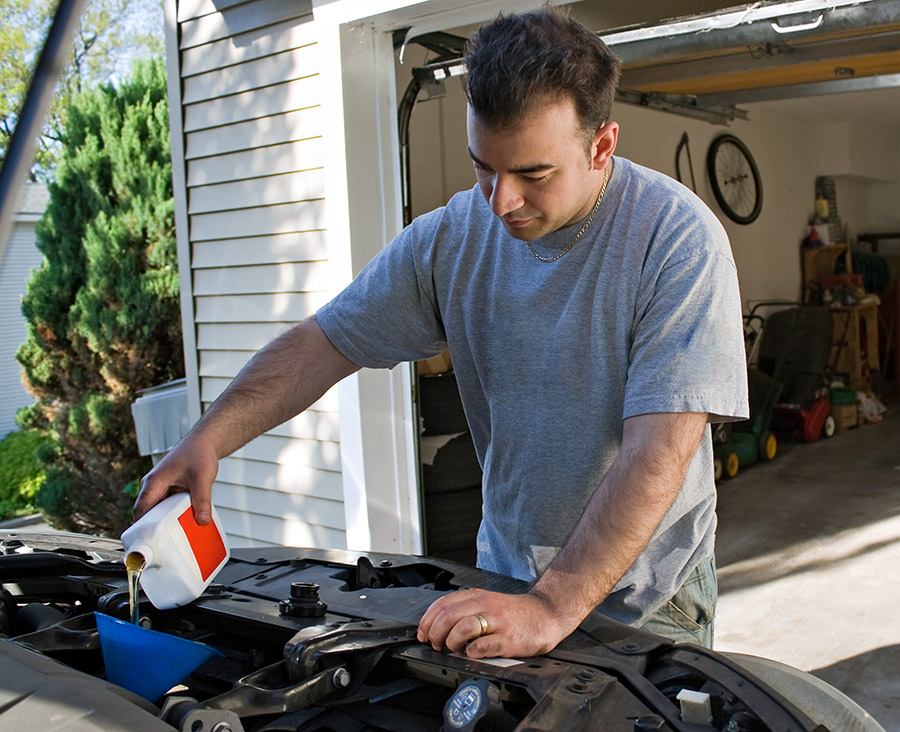 Changing wipers and air filters is something most people can do themselves. Oil changes are harder and can be dirty, but that is how you "make your money" by doing your own maintenance. That savings is pre-tax which makes it extra sweet.
 
3. Gas / Electricity
The average gasoline cost is about 15 cents per mile based on national statistics ($3.00 / gallon, at 20mpg). The actual cost depends on the MPG (miles per gallon) rating for your car and the gas prices (and taxes) where you live.
Fuel costs can be approximately halved for hybrids (for example a Toyota Prius, Ford Escape etc) since their MPG rating is usually about double an equivalent conventional model. It also depends how much in town vs highway driving you do.
Fuel costs can be further reduced by 80-90% for plugin hybrid electric vehicles and EVs. The actual savings in fuel costs depends on the cost of electricity in your area vs gas prices.
 
4. Insurance
The newer and bigger the car the higher the insurance is going to be. An excellent way to save insurance costs is to compare multiple quotes from different insurers. You can do this on an online portal that can use your current policy details to look for better deals available from other insurance companies. Alternatively, you can choose a local insurance agent that offers personal service. It pays to shop around every few years for a better price.
 
5. Finance costs
The actual amount you'll pay in interest depends on the down payment, loan duration (48 months, 72 months), and the loan amount. See our auto loan calculator to see what you might pay in interest in your situation.
 
6. Registration, licensing, and taxes
Since registration fees are something I'll pay either way, I don't include it in my cost analysis. However, registration, licensing and taxes is something everybody needs to budget for. It can depend on the type of vehicle (hybrids can be more because they generate less revenue under existing gas taxes). It can also be based on a vehicle's value in states with sales tax.
 
Summary
Although numbers suggest that keeping a car for several years is the way to go, the decision will most likely depend on non-financial factors. Some of the factors include how well your current car is running, are you capable of doing some repairs on your own to reduce maintenance costs, and how much you need a new vehicle (like a growing family, current car gets wrecked, etc). 
Depreciation is the silent killer of your automotive budget. Buying a car that will hopefully hold its value can minimize this effect. Review the total cost of ownership and ensure it is in line with your budget. Looking at it in terms of what you are willing to pay per month or per day can help align your purchase with your overall budget.
---
---