What Getting A Puppy Really Costs
Pets are great but how do they impact your budget? There are both up front costs and ongoing costs involved with owning a pet. Here is how my new "best friend" factors into my budget.
Wealth Meta
https://www.wealthmeta.com/
Ashley
/users/58c30226ba944d391b30690892339ec8/ashley
May 11, 2020, 10 p.m.
May 11, 2020, 10 p.m.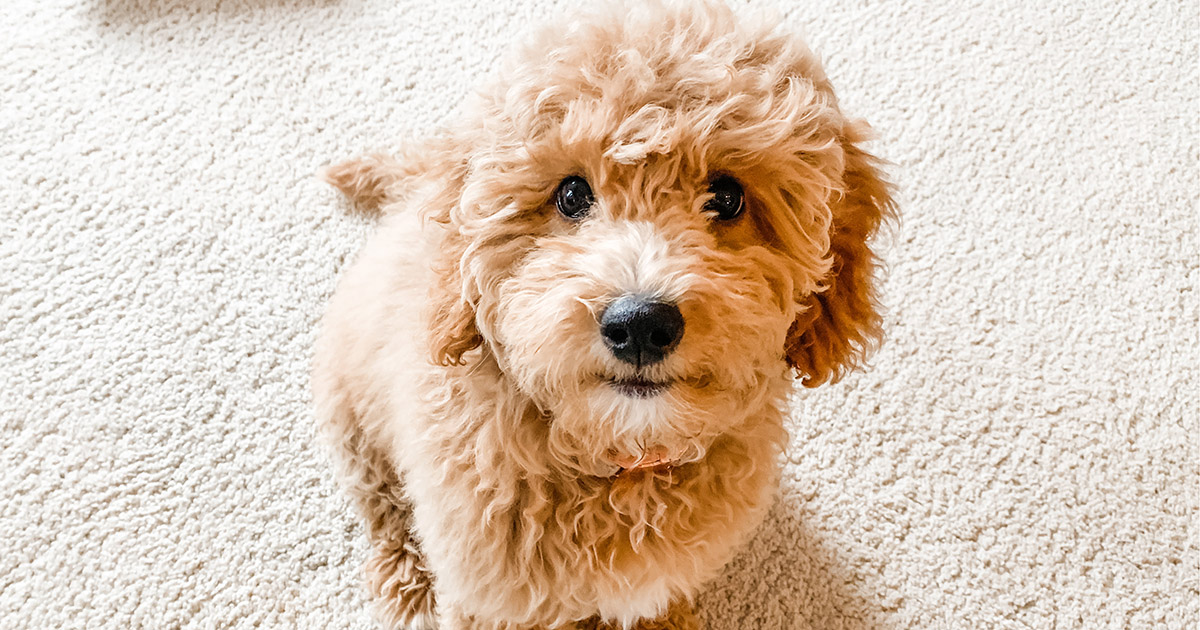 After months of researching dog breeds, we finally decided on a new bundle of joy. She had dark eyes, floppy ears, and curly amber fur all over. The second she hopped into our lives, we were in love.
While I've had dogs in the past, it was easy to forget all of the upfront and ongoing costs we would be responsible for now that we had a new addition to our family. From virtual puppy training to trips to the vet to chew toys that keep her mind and mouth occupied, we had to make room in our budget to afford all the new puppy costs.
So, before you adopt a new friend, here are some of the costs you can expect from owning a new puppy.
 
Welcoming Your New Best Friend
When you bring your pup home, you will have several upfront costs, so you may need to adjust your budget to stay on top of things. 
New budget items include the up front cost of adoption or the amount that you pay the breeder. Many humane societies and rescue organizations will charge anywhere from $350 - $650 to help them cover the costs of taking care of the dog before you came along. Sometimes, shelters have special events that allow you to rescue a dog for as little as $50, but typically the shelters will charge more to ensure that you can financially care for your new family member. If you buy from a breeder, you can expect to pay anywhere from $600 - $2000 depending on the breed.
You will also need to make sure your puppy is healthy. This means you will take your first trip to the veterinarian. Depending on what you need to buy in terms of vaccines, preventative medications, and other treatments, the first veterinarian bill will cost from $150 - $300. You may also want to get your puppy chipped and schedule their future visits such as spay or neutering, and wellness visits.
When you buy a puppy, you will also need to make sure you have the supplies to care for him or her. This means an initial purchase of puppy food, leashes, collars, a kennel, and cleaning supplies. You may also want to sign up for obedience classes. Your first haul from the pet store will typically cost anywhere from $100 - 300.
 
| | | |
| --- | --- | --- |
| Item | Low | High |
| Adoption / Breeder | $350 | $2,000 |
| First Vet Checkup + Shots | $150 | $300 |
| Food + Accessories | $100 | $300 |
| Total: | $600 | $2,600 |
Upfront cost: $600 - $2,600, depending on breed.
 
The First Few Months
As your puppy grows, you will not want him or her to develop bad habits. Therefore, you might want to invest in obedience classes. Classes can be taught privately or in a group setting, and typically cost between $45 - $75 per hour for group classes. The cost goes up for private training. Experts recommend two, one-hour sessions per week for at least six weeks. Your local pet store will be able to help you find a reputable local obedience trainer.
You may also want to get a microchip for your dog on a vet visit. This service typically costs about $50 and can help you find your furry friend if they are ever to get lost. You can also evaluate spaying or neutering your dog and other optional healthcare costs.
You will also need to continue purchasing chew toys to help your puppy develop, and as they grow you will also want to get larger leashes, collars, and harnesses. You will also likely need to continue to purchase cleaning supplies, different types of puppy food, and other small items. While some of these items can be avoided, you should plan to spend up to $200 in your first couple of months of being a pet owner.
Average cost of the first few months: At least $150 per month, depending on training and vet visits.
 
Recurring Costs of Being A Dog Parent
Some dogs will have different needs than others. For example, some dogs will need to go to a groomer often and others will shed naturally and won't need as much maintenance. They will also need their teeth cleaned as well as their nails clipped and maintained. While you may be able to take on the cosmetic tasks at home to cut costs, these regular trips to the groomer can add up.
You should also evaluate regular trips to the vet to ensure that your pet is healthy and up to date on any vaccinations. Some veterinarians offer payment plans or insurance policies to help you spread the cost of these visits out over time.
Your dog will also likely continue to chew up their toys and need new collars and other items occasionally. On these trips to the pet store, you will also learn that your dog's nutritional needs will change as they grow up, so you will need to purchase new kinds of dog food. Your expenses might change each month.
Average monthly cost of dog parenting: $100 and up depending on grooming, veterinarian visits, and eating habits.
 
Other Potential Expenses
While you will do everything you can to keep your dog safe, they can have an accident or develop a medical condition. An emergency visit to the veterinarian can cost $500 - $1,000 and increase from there depending on your furry baby's needs. You may want to add room in your budget in case an emergency pops up or look into a healthcare financing option.
Finally, when you travel, your dog might not be able to travel with you. Some people choose to have their dogs stay in dog boarding facilities while they are at work as well. Depending on how you choose to board your dog or if you want to get a dog sitter, you may want to plan for these additional expenses as well. Doggy daycare can cost up to $80 per day, and a weekend of boarding can be $150 or more.
 
The Bottom Line
According to our income spending simulator, having a dog will cost you about $20,000 over a 15 year period with about 90% of the total bill going towards the monthly expenses (food, grooming, vet bills).
When you become the parent to a puppy, you want to be sure that you can cover the upfront costs as well as the costs down the road. Depending on the size of your dog and their breed, you might find yourself paying more for food, grooming, vet bills, and other expenses compared to other breeds. While raising a puppy costs WAY less than raising a child, it is important to be aware that owning a puppy isn't always cheap.
---
---