Tips for Bicycle Touring on a Budget
In order to have a successful cycling tour, you need to have a certain budget and a plan to make your dream come true. If you are a cyclist and have this dream, these are tips that will help you make your dream come true.
Wealth Meta
https://www.wealthmeta.com/
Angela
/users/e9f375381e422a0f2f29e725786028d4/angela
Feb. 21, 2023, 8:01 p.m.
Feb. 21, 2023, 4 p.m.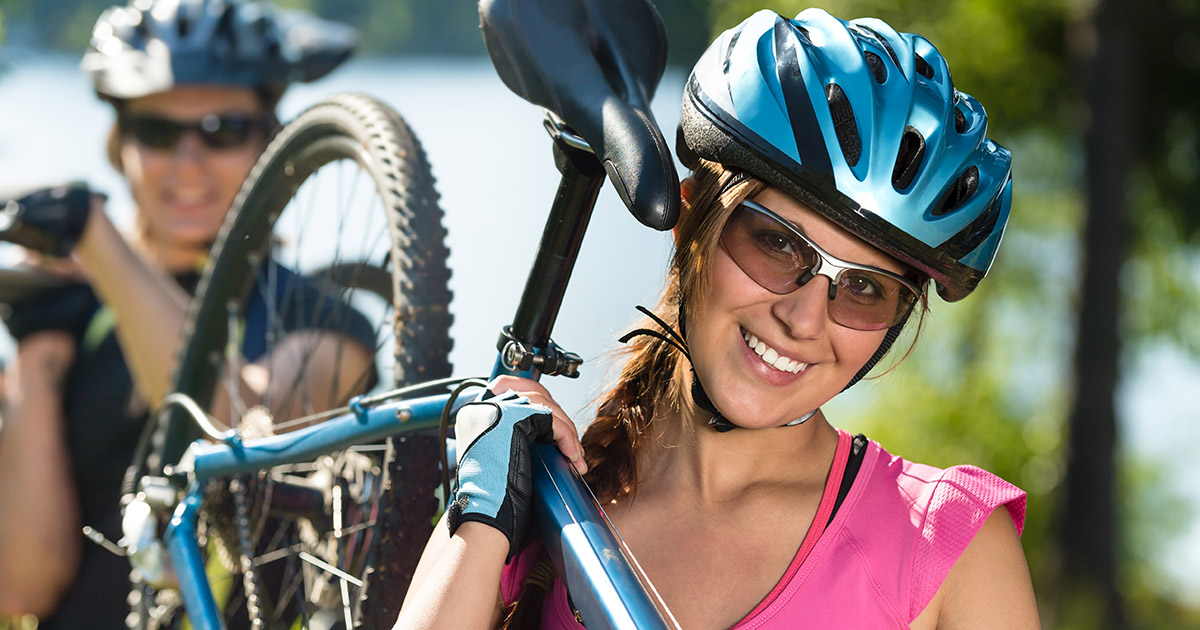 Just as mountaineers dream of conquering the summits of the highest mountain peaks, cyclists also dream of having a successful cycling tour. In order to have a successful cycling tour, you need to have a certain budget and a plan to make your dream come true. If you are a cyclist and have this dream, these are tips that will help you make your dream come true.
Travel with a Friend
You have probably traveled by plane and visited different countries. When you go with someone it is not only more fun, but you can cut the cost of overnight stays and other fees in half vs traveling alone. In addition, you can save even more money on overnight accommodation if you have a friend or relative who lives in the cities you are passing through.
 
Get In Shape
Traveling by bike is much more demanding on your body compared to traditional means of transport. For a bicycle tour, you should be physically ready, or rather in prime physical condition, because you'll be spending several hours on a bicycle each day. 
 
Use the Warm Showers app. Look for "Food: Yes"
When you plan a cycling tour, you know that the most expenses are around accommodation and food. If you want to reduce the cost of food and lodging to a minimum, it is best to use the Warm Showers app. This app is great because it represents a community that welcomes cyclists who are going on a bike tour because they themselves are fans of cycling. In addition to getting a place to stay, you also get home-cooked meals, but only if "food: yes" is written next to the host's name on the application. When you use this app, you always get a homemade breakfast, lunch, or dinner that you can take away. How do you pay for these services? By offering to help with cooking and cleaning, thanking and leaving positive reviews if you are happy with your hosts, thank them by sending a postcard when you finish your trip.
 
Don't Use Campsites
Campsites may or may not be okay for cyclists. Some are reserved for RVs / campers. You can set up tents on private land, but you will need the approval of the person who owns the land you want to camp on.
 
Make Yourself Approachable
If you want strangers to see you not as a wanderer but as someone who has the desire to visit countries and cities in an unusual way - on a bicycle, you should be approachable. This means talking to strangers and explaining to them that this bike tour is a great experience for you. This will get people thinking about their goals and possibilities. In this way, you can make new acquaintances who are inspired by you to do something that they thought was impossible for them.
 
Adopt a Freegan Diet
This diet is very unusual. It means that you ask stores for groceries or food that is about to expire. One of the places where you can look for such food is bakeries. You must be wondering why bakeries. Bakeries give away or distribute bread or pastries that they did not sell that day. It's your chance to get discounted food. With this food, you can replace the calories you consumed that day.
 
In Big Cities, Less is More
As you know, in big cities there are many sights and places that you want to visit. Before you want to visit a place or a landmark of a big city, you should first research how much it costs to enter or visit a place. It may happen that you spend more money to visit a certain place and thus run out of budget. That's why it's better to find places that you can visit for free because that way you can save money. The rule of less is more means that it is better to visit more places that are free or offer reasonable prices, rather than visiting one place and spending your entire budget.
 
Talk to the Locals
How can you get advice on where to continue your cycling tour? You can get the best advice from the hosts you found through the Warm Showers app or from local residents of the city you are currently in. You can also get advice from the cyclists you meet on your journey. Talk to those going in the opposite direction to you because that way you will find out what lies ahead.
 
Conclusion: If you are preparing for a cycling tour, there are a few ways to save money and have a great time!
---
---