How to Create A Budget
A budget is a plan for allocating your financial resources. For some it is about managing month to month, for others it is a roadmap to build the life of their dreams. A budget allows you to see all your income, spending and savings in one place.
Wealth Meta
https://www.wealthmeta.com/
Michael
/users/03bd0daec1f6168d93235c291c09c853/michael
May 5, 2020, 11:49 p.m.
Nov. 30, 2019, 8:31 p.m.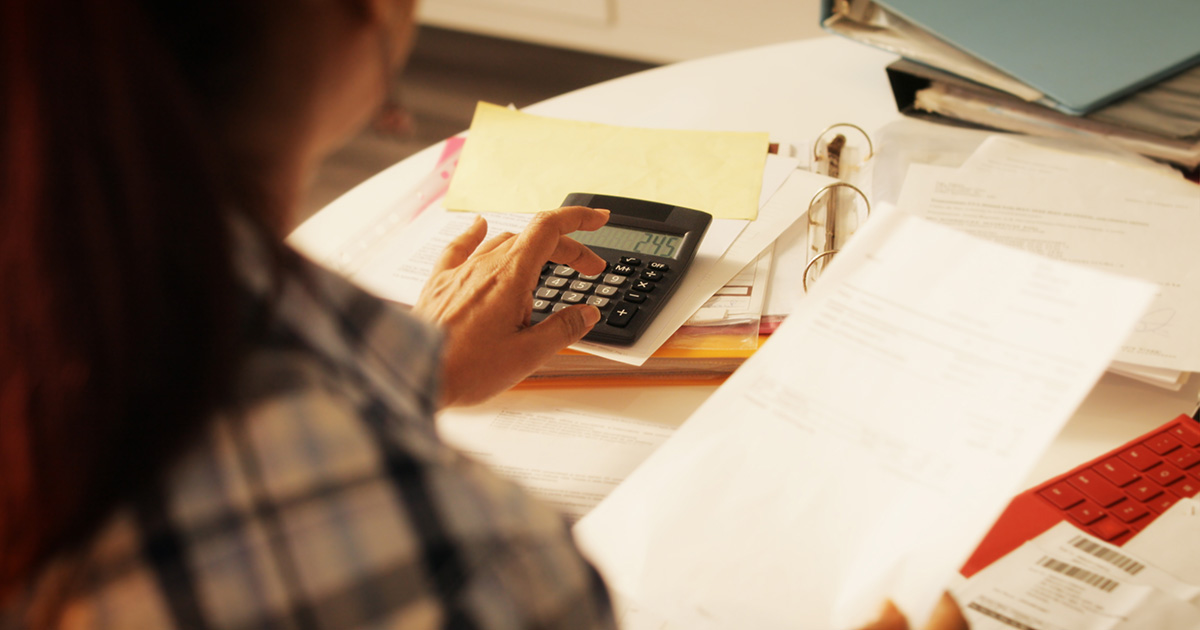 A budget is a plan for allocating your financial resources. For some it is about managing month to month, for others it is a roadmap to build the life of their dreams. A budget allows you to see all your income, spending and savings in one place. With a budget you can set goals for spending levels and compare what is actually being earned and spent vs where you'd like to be. Without one you are flying blind financially and this can lead to problems.
With a budget your income is grouped into categories such as groceries, housing, vacations, savings, etc. A budget tells you where your money goes by giving you a snapshot of your monthly income and your monthly expenses. Creating a budget is the first step in realistically working towards your financial goals. 
The good news is, budgets are somewhat flexible and provide a sense of confidence and control in life. Certain expenses like housing and utilities are required and can't be skipped without serious consequences. Other expenses, like expanding your collection of action figures or going to the movies are considered discretionary, in that spending that money is elective on your part. Finally, your budget may show that you need to increase your income in order to reach your financial goals or cut back on spending. In terms of increasing income that may look like by working extra hours, changing jobs, or thinking long term and investing in yourself with education. Cutting back spending can be difficult but looking at major expense items like housing, car payments, and debt puts things in focus. Some items you can control (like how much clothes or spending on dates), others you may be able to reduce (like insurance or debt payments), and some we are all stuck with (like utilities, rent, etc).
Having a budget does not necessarily mean you live a budget lifestyle. Even if you are trying to pay down debt, save for retirement and build an investment portfolio, you can still splurge. If you've taken the time to create a budget, you'll know exactly how much you can spend on the fun stuff while staying on track to reach your goals. That's important, too, because nothing takes the fun out of a splurge like guilt. 
 
Budgeting Starts with Income
The first step in creating a budget, either for yourself or your whole family, is to count up your entire monthly income. If you are paid a salary once a month, that's pretty easy. If, however, you're paid weekly, biweekly or you have a fluctuating income, it's a little more complicated. If you are paid hourly in a full time job where you work 40 hours per week, 52 weeks per year, you can multiply your hourly wage by 2080 to get your equivalent salary, then divide by 12 to get your monthly income. Make sure to adjust for any unpaid time off.
It's a good idea to make a conservative estimate of your income for your budget. Don't count potential overtime or bonuses that may not materialize. Having some built in padding is a good idea. For example, if you get paid once a week, multiply your weekly paycheck amount by four to get your monthly income. Occasionally you'll get five paychecks per month (actually four times a year), and you can treat that money as extra to go towards either financial goals or a special splurge. 
 
Next, Categorize Expenses
Once you've established your monthly income, now it is time to figure out where it goes. When it comes to expenses there are needs, wants, and savings.
Needs are things like rent, mortgage payment, car payment, insurance, food, utility bills, etc.  You can't skip on your needs or else there will be serious consequences.
Wants are things that have a lot more flexibility on a month to month basis such as entertainment, clothing, and eating out. Wants come second to your needs.
For your needs and wants, write down how much money goes into each category per month. 
 
Savings - Pay Yourself First
A third category to consider in your budget is saving money.  Many financial gurus consider saving money "paying yourself first" because it can give you the ability to weather bad luck, provides for nice experiences like vacations, enables you to live in a wonderful home, or even the possibility of quitting your job forever.
Savings can take several forms:
Building up cash in your bank account for emergencies, a down payment, or a vacation.
Contributing to retirement accounts, automating that is a good way to go.
Paying ahead on loans, which saves on overall interest, provides a guaranteed return, and when debt is paid off it frees up cashflow which goes back into your budget.
 
Sample Budget:
Income

Monthly Estimate

Actual

Due Date

Bi-monthly paycheck 1

$2,400

$2,512.43

15th

Bi-monthly paycheck 1

$2,400

$2,348.24

30th

Side hustle

$200.00

$140.00

n/a

 

Needs

Monthly Estimate

Actual

Due Date

Rent

$1,800

$1,800

1st

Electricity

$120

$87.74

22nd

Car Payment

$440

$440

24th

Car Insurance

$60

$60

25th

Gas

$60

$42.12

n/a

Cel Phone

$80

$85.15

29th

Groceries

$400

$396.18

n/a

 

Wants

Monthly Estimate

Actual

Due Date

Eating Out

$200

$224.12

n/a

Clothes

$250

$287.87

n/a

Date nights

$200

$512.53

n/a

 

Savings

Monthly Estimate

Actual

Due Date

Emergency Fund

$350

$350

n/a

Wedding Fund

$200

$200

n/a

Car Payment Extra

$40

$50

n/a

 

RESULTS

PLANNED

ACTUAL

DIFFERENCE

Income This Month

$5,000

$5,000.67

$0.67

Expenses This Month

$3,610

$3,935.71

-$325.71

Savings

$590

$600

$10

Left Over

$800

$464.96

-$335.04
Once you have this plan, you need to track your spending to see if you're on track. Log everything you spend and earn, down to the penny. The act of doing this will give you a complete picture of your personal finances. After you've been tracking this for several months you'll have a good idea of what your actual expenses look like vs what you think they are in total and in each category.
Some expenses actually hit on an annual basis and a budget should capture those expenses too.

The last step is: Analyze!

Having a budget and tracking your expenditures will allow you to see exactly how you are spending your money. There might be some surprises, and you might have to adjust your budget to better reflect your reality. Things like insurance premiums and cable bills have a tendency to creep up, by tracking your budget you'll be able to see this and know when it is time to consider changes. You'll also be able to see how much money is going into debt, interest, savings, and wants. This may prompt you to look into refinancing a loan or opening a retirement account.
Wealth Meta's budget tracking sheet can help you get started.
---
---