Currency Brokerages 101: How to Use and What to Avoid
Currency brokerages are, in essence, wholesalers who deal with currency. As this industry is relatively new and not well-regulated yet, you need to be careful when choosing a currency broker.
Wealth Meta
https://www.wealthmeta.com/
Michael
/users/03bd0daec1f6168d93235c291c09c853/michael
Feb. 20, 2021, 8:33 p.m.
Feb. 20, 2021, 8:31 p.m.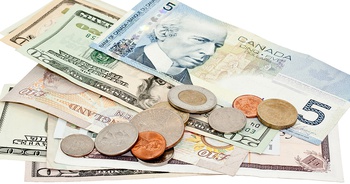 Currency brokerages are, in essence, wholesalers who deal with currency. Due to their specific business model they can exchange currencies at a low rate, thus offering affordable foreign currency transfer services. With the level of globalization growing and online shopping becoming the norm in the post-COVID-19 world these services have become essential for not only businesses and investors but also individuals. However, as this industry is relatively new and not well-regulated yet, you need to be careful when choosing a currency broker.
What Are Currency Brokerages and How Do They Work?
Making a foreign currency transfer is easy today because you can do it through almost any bank. You can also use services like PayPal or Amazon's dedicated currency converter for global merchants.
However, making this kind of transaction through a bank will cost you, on average, 3-7% of the transfer volume. The exact cost will vary depending on the bank, currency, and size of the transfer.
PayPal and Amazon transfers will cost around 3.5 - 4% of the transaction volume. These services are cheaper than many banks and also very convenient. However, considering that the majority of small businesses have a very low profit margin for international sales, it's still costly.
A cheaper alternative was necessary and the problem was solved by the appearance of designated currency brokers. These service providers act as a "middleman" in a foreign currency transfer. The sender makes a cheap local transfer to the broker's account and the broker then makes another local transfer from its account in the recipient's country.
Due to the fact that currency brokerages trade large volumes of currencies and have low operating costs, they are able to offer cheap, fast, and affordable transfers. Also as they are essentially currency wholesalers, they can keep exchange rates close to the mid-market level. That's why their cheap transfers are not a scam but merely a result of implementing a clever business model.
 
Currency Broker Vs. Forex Broker: Know the Difference
It's essential to understand all advanced financial terms if you want to avoid mistakes in your finance management strategy. In the case of currency brokerages you need to understand the difference between currency exchange and forex (FX) brokers. This is essential to choose the right type of service provider for your specific needs. And this can be tricky because, in essence, these two service providers are very similar.
The main difference between the two is that an FX broker will allow you a chance to speculate with derivatives. Essentially, this type of service provider is more flexible and therefore a better option for large money transfers. That's because forex brokers have the leeway to make these transfers cheaper. The cost and exchange rate will be directly tied to the transfer volume.
Currency brokerages that focus on exchange, on the other hand, have more of a fixed structure. Therefore, they are very good for making a small foreign currency transfer.
Please note that the terms "forex broker" and "currency broker" are often used interchangeably. Therefore, you'll need to review the provider's terms and offer to understand which is best for you.
 
Top 5 Currency Brokerages Today
Currencies Direct
Currencies Direct is one of the biggest, oldest, and most trustworthy foreign currency transfer companies in the industry. It's based in London but has over 20 offices worldwide. The broker charges no transfer fees for any transactions and has some of the best rates you can find.
Currencies Direct has a turnover of over £10 billion a year, which is the main reason for the low rates. The minimum transfer amount is only £100, but the transfers get cheaper for high volumes.
The company also offers exceptional customer service as well as currency guidance. It can help you make the most of every currency transfer, which is essential for both businesses and international investors. In addition, it offers top-grade guidance for international real estate investors.
However, bear in mind that the services of this currency broker aren't available in some of the US states.
 
TorFX
TorFX is a smaller provider among leading currency brokerages, but it has been growing fast in recent years. The reason is an exceptional quality of customer service as well as guidance by experienced currency dealers. This is another broker that can offer you some expert guidance in property deals.
The minimum transfer amount with TorFX is £1,000. The company offers very good flexible rates and a wide range of hedging tools. Note that TorFX can also set you up with Barclays Bank Accounts. This is one more piece of proof that this is a highly trustworthy currency broker.
Recent innovations of the company indicate that it will continue to improve and offer better services to its customers. Moreover, the team of 100+ experienced traders can help even complete beginners to save as much as possible on every foreign currency transfer.
 
Currency Solutions
Currency Solutions is one of the smaller currency brokerages, but it has an unmatched customer satisfaction rate. Therefore, if friendly and varied customer service is important for you, consider this company. Note that it will provide you with a dedicated account manager for making trades.
The minimum transfer is also £1,000 and the broker offers one of the best hedging services in the industry. It mostly specializes in working with small businesses and service offering reflects that.
However, Currency Solutions isn't available in the US. The broker also offers great exchange rates for large transfers, but transfers under £3,000 have a fee.
 
Moneycorp
Moneycorp is, quite possibly, the most renowned and trusted currency broker in the world today. This company has been operating since 1979. Over this time, it has been steadily improving and adapting to new realities and demands. Nowadays, Moneycorp offers one of the best online platforms for foreign currency transfers. Moreover, it also has a fantastic selection of corporate services for businesses of any size. However, the broker's mobile app isn't the best.
The broker's yearly turnover is nearly £37 billion a year. The minimum transfer requirement for Moneycorp is £250. The company has offices in multiple countries and supports 120 currencies. The exchange rate and fees are flexible. The larger the transfer, the cheaper it will be for you.
Over the years Moneycorp won multiple industry awards. It's also renowned for offering stellar customer service and support.
 
OFX
OFX is a publicly traded currency broker from Australia that earned its reputation as one of the best due to transparency and great rates. It offers the minimum transfer of £100 and has over £20 billion turnover per year. The broker is most popular with businesses and offers a wide range of hedging and corporate services. In many cases, OFX will be able to provide the lowest foreign currency transfer margins for large-volume transactions.
OFX has 115 bank accounts globally and is one of the biggest currency brokerages on the market today. The company has great reviews from customers and multiple offices worldwide. It also offers very good mobile apps for iOS and Android.
However, it's reported that waiting time on the customer support line can be quite long.
 
Tips for Choosing the Best Currency Broker for You
There are many financial scams and their number in the foreign currency transfer industry is currently growing. Therefore, you need to understand exactly how to tell if currency brokerages can be trusted.
Things you should be looking for include:
Local offices - Trustworthy online companies have physical offices and contact information you can verify. It's best to find a currency broker that has an office both in your own and the recipient's country.
Certification - The foreign currency transfer industry might be poorly regulated. However, trustworthy brokers will be audited and certified by reputed financial authorities, like the FCA. Check which licenses are acceptable in your country.
Different types of customer support - Currency brokers are online-based, but the best of them will offer more than an online chat to support customers. A good broker should offer both online and phone support that's easy to use no matter what country you are from.
Additional services - This might not be a primary requirement, but the best online currency brokerages will go above and beyond for customers. In particular, businesses will benefit from using currency brokerages to reduce currency exposure risk through hedging. Look at what kind of hedging tools the broker offers if you want to protect your business from the FX market volatility.
Positive reviews - Always look up both independent professional and customer reviews of currency brokers. See what people have to say about the strengths and weaknesses of each company. This will help you understand what to expect when dealing with them.