8 Profitable Hobbies You Can Monetize
Hobbies are great for relaxing, exploring creativity, and honing your skills at something you are passionate about. However, did you know you could also earn a bit of income from all the time and effort you are putting in?
Wealth Meta
https://www.wealthmeta.com/
Angela
/users/e9f375381e422a0f2f29e725786028d4/angela
Oct. 5, 2021, 5:09 p.m.
Oct. 5, 2021, 5:05 p.m.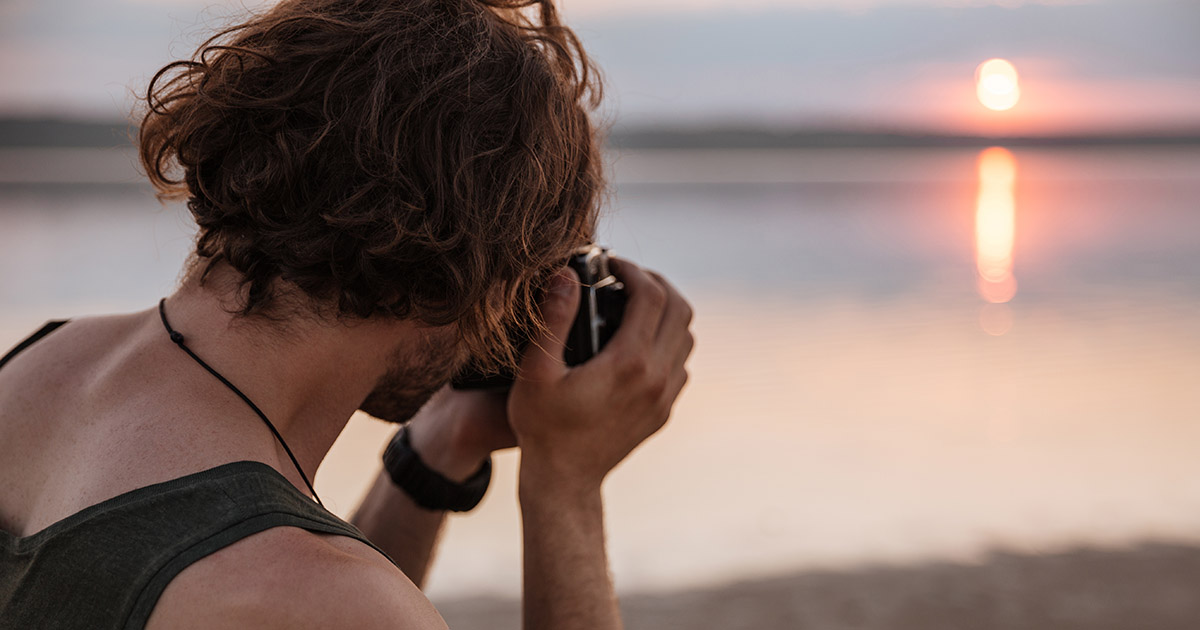 Hobbies are great for relaxing, exploring creativity, and honing your skills at something you are passionate about. However, did you know you could also earn a bit of income from all the time and effort you are putting in? 
If you like doing something why not get paid for it? One downside is introducing a money angle could take away from the pleasure of the activity. At the same time, many hobbies can be expensive so covering some of the cost isn't a bad idea. There are ways to write off some of your hobby expenses but make sure to know where the line is between a hobby vs operating a business.
Here are 8 hobbies you can make money from on a part-time basis:
1. Writing
If you like to write and publish on social networks there is a lot of practical value in this. To cash in on this skill you can set up a profile on platforms like Upwork, Fiver, or work directly with individual clients and small businesses. The most successful online authors specialize in a certain topic and are seen as experts in their area. Work topics include blogging, product promotion, marketing materials, and social media.
Not only can you write for others but you can (and should) build an audience of your own which you can monetize by selling exclusive content, ad space, or a sponsorship program.
All you really need in terms of equipment is a decent laptop and internet connection.
 
2. Illustration and Graphic Design
If you like to draw and make artwork, doing illustration and design might be a good option for you. There is a wide range of content areas including: print media, web advertisements, logos, branding, product design, websites, mobile apps, etc. This works similar to the writing hobby and can be done remotely as well. Graphic designers usually have a detailed online portfolio showcasing their personal work and their paid gigs.
Another way you can make money from illustrations and designs is by printing your illustrations and designs on items that people will buy.
Beyond a laptop and an internet connection you would also need subscriptions to high end graphic editing software (Photoshop, Illustrator, XD, Figma, etc) but they are pretty reasonable on a monthly basis.
 
3. Music
Contrary to the stereotype of the starving musician, a musical hobby can lead to a source of income.
One idea is to do a bit of tutoring on the side. Almost all successful musicians do a bit of this, even Wolfgang Mozart had pupils for much of his career.
Gigging such as at weddings, wine tastings, festivals, and bars/restaurants can be a way to get exposure and a bit of cash.
Another option is to write songs and sell them, but finding a connection can take some work and luck. You can also publish your own songs on YouTube and other platforms to build followers. 
Music can be a money intensive hobby. Good recording equipment is not cheap. Plus there is the never ending number of instruments to collect.
 
4. Cooking
Did you think that preparing food can earn a lot? Of course, it can. Some start their journey with a food truck business and expand from there. According to Google, 59% of young people between the ages of 25 and 34 use their mobile phones to learn how to prepare meals. So you might also consider a recipe blog, youtube channel, or instagram tied to your cuisine of choice.
While food trucks are a hefty time and money investment, you might also consider a catering business. Check your local area for what food prep licenses are required.
 
5. Gardening and Landscaping
With everybody stuck at home due to the pandemic gardening has jumped in popularity lately.
Gardening is good for the soul and can produce not only nice plants to look at but also healthy food to add to your diet. Landscaping can provide a beautiful serene setting and add value to a property.
If you want to turn it into a business, there are two routes. The first would be doing gardening / landscaping for others. Rather than lawn care, I'm thinking more along the lines of designing a beautiful backyard space, or helping people spruce up theirs and maintain it. A lot of homeowners want a beautiful yard but are not interested in pulling weeds or doing much work.
Another route would be to grow plants and sell them to others. This would require a nursery / greenhouse to get them ready for when they are in season. 
6. Photography
Photography can definitely be an additional source of income, provided you are willing to photograph certain subjects such as weddings, bar mitzvahs, graduations, class photos, family photos, business events, etc. Photography as pure art can be hard to monetize… although one possibility is to choose a certain "niche" and post on social media to build a following.
Having a good camera and a laptop with photo editing capabilities is a must.
 
7. DIY crafts
If you like to make different products by hand, selling your crafts can be a nice boost to your budget. All it takes is a unique and beautiful product. "Handmade" products have a reputation of quality, care, and uniqueness that you can't get from run of the mill products in department stores.
To put your toe in the water first try giving gifts to friends and family. If they ask for more or get compliments, you know you are on to something. There are many platforms to sell your creations online. The possibilities for expansion are endless.
Another approach is to sell partially done DIY kits that allow customers to flex their creative muscles at home.
 
8. Gaming
It is hard to believe for older people, but gaming has turned into a serious source of income.
The rise of the "Let's Play" video format has allowed countless teenagers to make money online through games, especially live streaming on Twitch. You can share how games are played via Youtube channels and monetize your channel. You can also make money by sharing ad revenue. Competitive gaming competitions often have prize money in excess of $1M!
One of the most popular game related side hustles is becoming a Dungeons and Dragons (D&D) dungeon master. Rates can be as much as $500 per session! A D&D master sets up interesting, even challenging situations. They then guide the players of the game so it unfolds fairly and impartially according to the rules of the game. It is exciting because neither the dungeon master nor the players know how things are going to go. That is one of the elements that makes Dungeons & Dragons so much fun.
 
How to turn a hobby into a business:
If you are done with the 9-5 grind, turning your hobby into a business might be the way to go. You can do this gradually and often have a fairly easy transition if you time it correctly. Keep in mind there are tax perks involved if you opt to convert your hobby into a fully legitimized business. Here are some steps to keep in mind as you get more serious about this:
Research the market to see how much demand there is for what you want to turn into a business.
Come up with a unique name for the brand / company.
Type up a business plan with goals for growth.
Register as an entity if needed (LLC, S-corp, etc) and apply for required licenses (as applicable).
Hire a lawyer to draft any contracts necessary you will sign with your clients / customers.
Open up a bank account for your business and get a debit card, possibly a credit card used only for business purposes.
Obtain any insurance necessary (business operator policy, liability insurance).
Create a concise explanation of the product or service and begin to market yourself.
Setup a website / social media presence where people can find out more about you and your offering.
Track your income and spending on a regular basis.
 
Conclusion: 
Do you like any of the hobbies on this list? If yes, then what is stopping you from getting started earning a bit extra on the side or building your way into an independent business? 
---
---