15 Best Jobs for Teenagers To Consider While in School
Many teenagers want to earn money but not fall behind in school. For this reason, it is best for them to do part-time jobs. These jobs can help teenagers gain their first work experience, as well as good budgeting habits.
Wealth Meta
https://www.wealthmeta.com/
Angela
/users/e9f375381e422a0f2f29e725786028d4/angela
Dec. 15, 2022, 6:55 p.m.
Dec. 15, 2022, 4 p.m.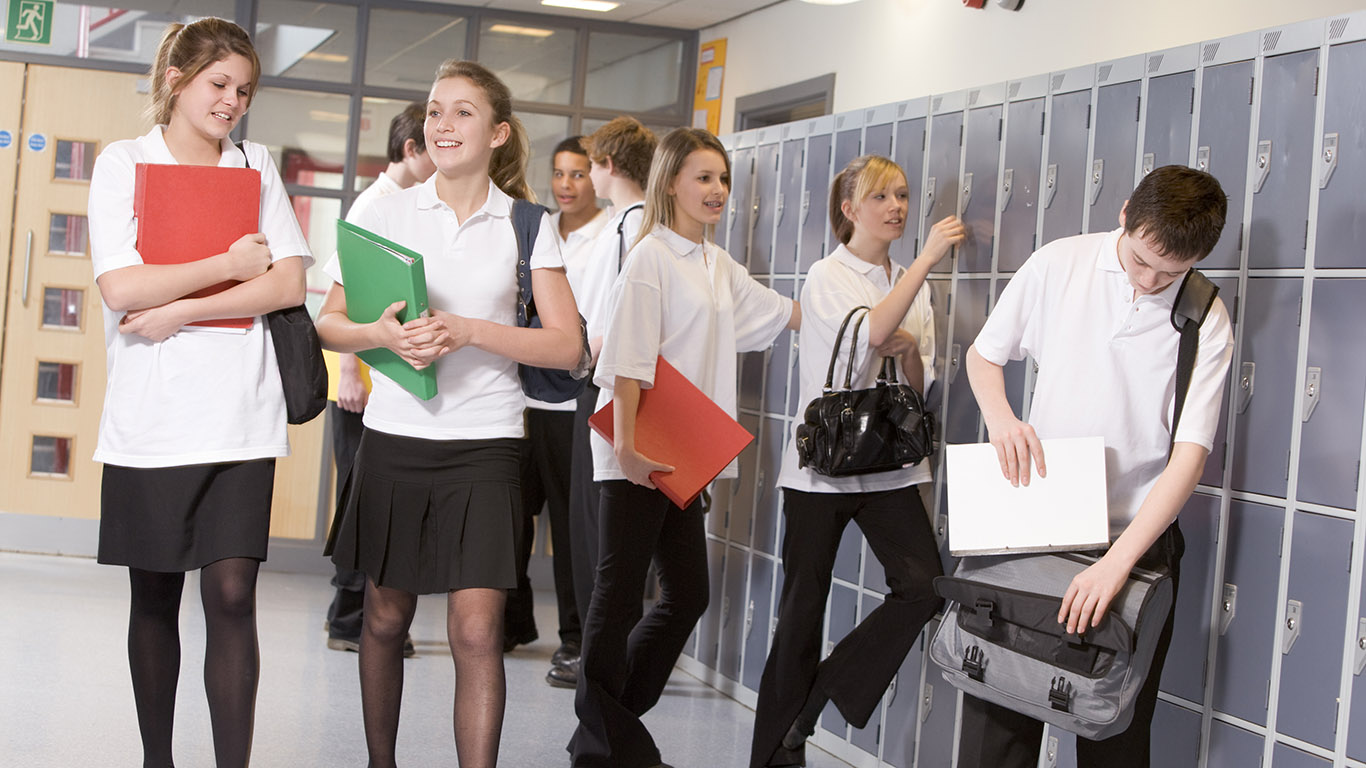 Many teenagers want to earn money but not fall behind in school. For this reason, it is best for them to do part-time jobs. These jobs can help teenagers gain their first work experience, as well as good budgeting habits. You can read which jobs are best for teenagers below.
What types of jobs are well-suited for teens?
Since high school students have school obligations and extracurricular activities, they can only work shifts on weekends or when they have free time. So this limits their job options somewhat. Employers targeting their demographic understand this and provide hours accordingly. These types of jobs require minimal if any prior experience. Some of these jobs are good for getting spending money while others look good on college applications. 
 
1) Kennel Assistant
This job is usually done by high school students in animal shelters or veterinary clinics for the care of dogs and cats. Here, teenagers clean the cages, groom the animals, take them for walks, bathe them, give them medicine and feed them. They can also help guests check in when coming to visit the animals or greet guests dropping off dogs or cats. Great for teens who want to work with animals and potential become a veterinarian. Average pay: $12.08 per hour.
 
2) Fast food attendant
Fast food servers work in a fast food environment to prepare food or drinks for customers. They can work behind the counter, taking orders from customers in the store or on the road. They can clean lobby and bathroom areas including tables, floors, doors, and windows. One side benefit - free food! Average pay: $12.36 per hour.
 
3) Grocery store cashier
Grocery store cashiers work behind the cash register and typically their duties include scanning customer items, packaging purchased products, receiving cash for grocery purchases, and returning change. Grocery store cashiers may also stock shelves, take inventory, and help customers find groceries. Average pay: $12.99 per hour.
 
4) Car wash attendant
This job teaches attention to detail! All you need is to wash and wax it well on the outside and vacuum / dust the inside. Average pay: $13.20 per hour.
 
5) Restaurant host/hostess
This job for teenagers involves communication with restaurant guests, more precisely they are responsible for bringing guests to their tables, but also for seating guests at their favorite tables. In addition, they are responsible for the servers receiving a fair number of customers in each of their departments. Additional duties include answering customer questions, taking phone calls, and making reservations. Average pay: $13.35 per hour.
 
6) Barista
Barista is a job where teenagers can learn to make different drinks. Among them are different coffees, but also other specific drinks that have a specific recipe. In addition, barista responsibilities include greeting guests, answering any questions about the menu, taking inventory, and keeping the lobby clean for guests. Star Bucks offers free college tuition and health benefits if you work a certain number of hours per week - not a bad deal! Average pay: $13.75 per hour.
 
7) Lifeguard
Unlike other jobs where no age limit is set, this job is set for a simple reason, because people who do this job have to pass certain exams that test their swimming abilities. According to the American Red Cross, the minimum age to take this course is 15 years. The responsibilities of lifeguards at swimming pools, beaches, or aquatic centers are the safety of guests swimming in the water. In addition, lifeguards scan water areas to ensure swimmers follow safety guidelines and rescue drowning or struggling swimmers. Lifeguards are certified in CPR and first aid. Average pay: $13.80 per hour.
 
8) Concession stand worker
This job description is simple. Teenagers should provide food and drink to people at various events. They need to receive drinks and food orders from the guests, but also to collect the order and return the change. In addition, the stands should be kept neat and presentable. Average pay: $14.19 per hour.
 
9) Retail sales associate
Retail associates have various duties such as greeting customers, selling products, and answering questions. They are responsible for assisting customers with any needs, exchanging or returning products, taking inventory, and ensuring the store is clean and presentable throughout the day. Average pay: $14.38 per hour.
 
10) Library assistant
This job can be interesting for a teenager who likes to read books. The duties of a librarian assistant are to find books for visitors and to check them out. In addition, they assist librarians with inventory, shelving, and digitization of printed files or older documents. Average pay: $14.92 per hour.
 
11) Restaurant server
Waiters take orders and serve the guests, it is their responsibility to be available for the guests to enjoy the experience, which means they need to sometimes deal with difficult and demanding people. Servers may escort guests to their tables if hosts are busy, and in addition, it is their responsibility to clean and wipe down tables and prepare guest checks. Average pay: $15.22 plus tips.
 
12) House cleaner
Duties of house or apartment cleaners are: sweeping, vacuuming, washing and drying clothes, dusting, cleaning bathtubs and toilets, wiping counters, and washing dishes. Average pay: $16.65 per hour.
 
13) Dog walker / caretaker
Although it seems simple, being a dog walker involves a lot of responsibility for a teenager. This job involves not only walking, but feeding, and fully caring for dogs while their owners are away. They must walk the dogs in all weather conditions and keep them inline. Average pay: $17.16 per hour.
 
14) Babysitter
This is another job that is high on the responsibilities list because teenagers take care of children while their parents are away. For this reason, in order to provide complete care and to know how to respond in an emergency, they apply for CPR and first aid certification. Average pay: $20.98 per hour.
 
15) Tutor
This job is for excellent students who master the material quickly and can explain lessons to others in simpler terms to their peers or younger generations. This is a very demanding job, as they help others overcome difficulties in learning difficult lessons. Good for students who want to excel academically or become teachers. Average pay: $24.78 per hour.
 
Conclusion: There are many jobs to choose from for teenagers who want to apply themselves and get a bit of experience while finishing up their high school studies.

 
---
---