Planning for Home Maintenance
Here is a complete breakdown of all the costs that you will incur as a homeowner for a typical detached single family home. These include replacing the roof, painting the exterior, updating the plumbing, redoing the floors…
Wealth Meta
https://www.wealthmeta.com/
Angela
/users/e9f375381e422a0f2f29e725786028d4/angela
Jan. 24, 2023, 7:34 p.m.
Jan. 24, 2023, 4 p.m.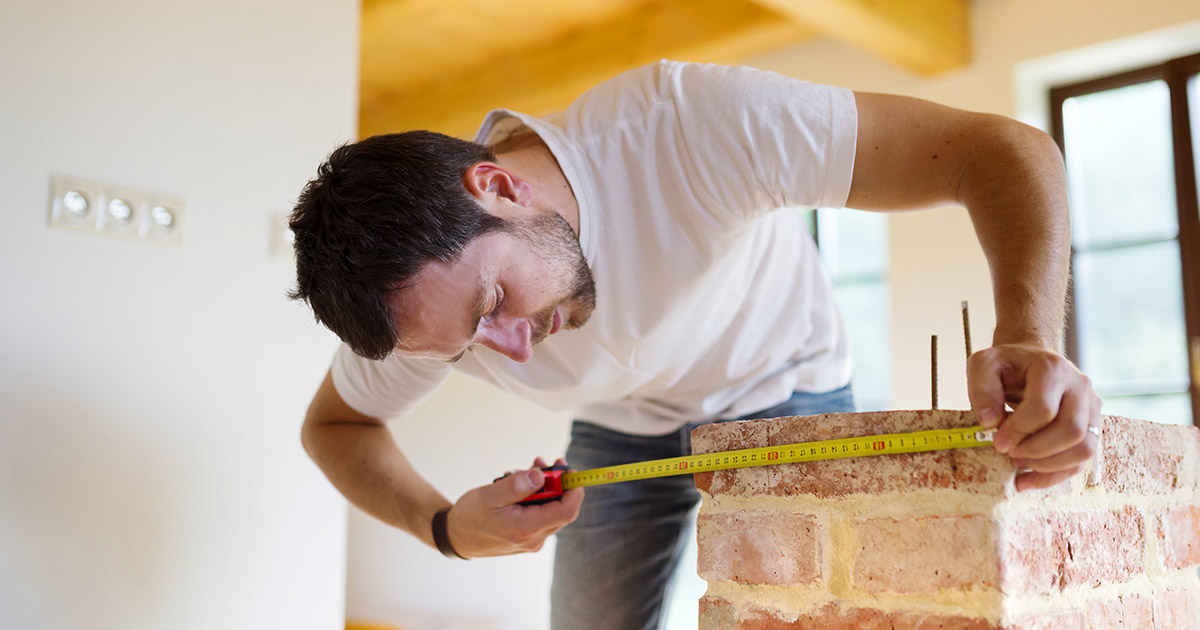 Owning a home means you are fully responsible for all repairs, maintenance, appliances, etc. Here is a complete breakdown of all the costs that you will incur as a homeowner for a typical detached single family home. These include replacing the roof, painting the exterior, updating the plumbing, redoing the floors… In this article, you will get answers regarding budgeting for home maintenance.
Table of Home Maintenance Costs
A quick rule of thumb is to plan on spending 1.5% - 3% of the value of the house on repairs and maintenance per year on average. So a $500,000 home would average $7,500 - $15,000 per year in maintenance which is $625 - $1,250 per month. That sounds like a lot, and it is! A huge chunk of that money will go to labor. If you are handy and motivated the actual out of pocket can be much less, but it will eat up your weekends. Keep in mind that figure is on average, big ticket repairs and remodels can easily be in the tens of thousands of dollars. A six figure kitchen remodel is not unheard of for high end cabinets, flooring and countertops.
For the purposes of this table we will assume the home being maintained is a 1950's ranch style in a moderate to high cost of living area. It is 2,000 square feet and has 3 bedrooms and 2 bathrooms. This budget is on the lower end (simple kitchen / bathroom), basic appliances, but a step above what you'd see in a rental.
| | | | |
| --- | --- | --- | --- |
| Item | Lifespan (years) | Cost | Annual Cost |
| Roof - Asphalt Shingles | 25 | $14,000 | $560 |
| Exterior Paint | 8 | $7,000 | $875 |
| Interior Paint | 25 | $5,000 | $200 |
| Windows | 25 | $6,000 | $240 |
| Doors | 75 | $4,000 | $53 |
| Garage Doors | 50 | $3,000 | $60 |
| Garage Door Openers | 15 | $1,000 | $66 |
| Plumbing | 50 | $8,000 | $160 |
| Electrical | 100 | $8,000 | $80 |
| HVAC (heating/cooling) | 15 | $12,000 | $800 |
| Kitchen (remodel) | 50 | $30,000 | $600 |
| Bathrooms (remodel) | 50 | $30,000 | $600 |
| Siding | 100 | $20,000 | $200 |
| Landscaping | 20 | $12,000 | $600 |
| Fencing | 25 | $5,000 | $200 |
| Fridge | 10 | $1,000 | $100 |
| Carpet / Flooring | 20 | $12,000 | $600 |
| Range | 10 | $800 | $80 |
| Clothes Washer | 7 | $800 | $115 |
| Clothes Dryer | 12 | $800 | $66 |
| Dishwasher | 8 | $800 | $100 |
| Misc | 1 | $500 | $500 |
The list above works out to about $6855 / year, or a little below the 1.5% of annual value mentioned above. So I must have missed something… No doubt there is a surprise lurking somewhere like a broken sewer pipe, an infestation of vowels, a leaky hot water heater, or some other unplanned expense just waiting to attack your wallet. That is why homeowners are wise to pad their emergency fund a little extra (say $10k - $20k) for such eventualities.
Note that this is not a complete list and they are just estimates (roughly based on personal experience and what my neighbors have mentioned). Every home is different in terms of what it needs. The cost of labor and materials varies widely across the country. Home owners make different budgeting decisions. Consider a luxury bathroom with heated floors and imported tile vs a bathroom with linoleum floors and a simple fiberglass shower insert.
Older homes require more extensive repairs and updates such as electrical wiring, foundation issues, lead / asbestos abatement, etc. Homes not attached to a city water and sewer system will have a septic tank and possibly a well for water which means extra maintenance cost to keep those systems working. Some homes have huge wooden decks that need replacing or regular maintenance. Other homes have extensive underground sprinkler systems. The list goes on…
Here is a more detailed look at the major home maintenance budget categories.
 
Exterior paint
Painting the outside of a house is a big job and requires skill and elbow grease. Paint and supplies are the smallest part of the cost of the project. If you have a multi-story home the cost goes up since it takes more time and effort to go up and down ladders or set up scaffolding to reach the high up spots.
The outside of the house should be repainted roughly every 8 years. Look for the following warning signs that it is time:
Color fading - this is normal for the parts of your home that get a lot of sun exposure but it can start to look bad over time.
Peeling and bubbles - this means the paint is no longer sticking to the house. Trapped moisture can cause this, or improper application of the previous coat. It would be best to have a professional assess the damage and treat the problem by sanding down these areas or replacing certain sections of siding.
Gaps - these can appear around windows and doors and between joints. These gaps can be filled by sealing with caulk or other material. If left unchecked water can get into the house which is bad. It is a good idea in late summer to walk the entire perimeter of the house and fill any gaps with caulk.
Interior paint 
Interior wall and trim paint can last anywhere from 3 to 50 years, depending on the quality of paint and how much wear and tear the area gets. For example the kitchen may need a more frequent refresher while a rarely used bonus room might be set for a long time. Children's rooms may be painted more often as the child's preferences change as they grow up.
 
Roof 
Of all the parts of the house, the roof is the most ignored yet the most important. Sometimes on a dark and stormy night it suddenly starts to leak! To prevent this from happening, you need to check the condition of the roof twice a year. Make sure to apply moss control if applicable to your area.
As for replacing the roof, it all depends on what the roof is made of. The lifespan of a roof depends on the material it is made of:
asphalt shingles: 20-30 years
wooden shingles: 20-25 years
rubber roof: 30-50 years
metal roof: 50-75 years
tile roof: 50-100 years
concrete roof: 50-100 years
Generally the longer a roof lasts the more expensive it will be to replace!
 
Windows and Doors
Windows and doors have a fairly long service life. However, doors last longer than windows. Typically windows last from 15 to 30 years. When this deadline passes, they begin to weaken and fail. Single-pane windows were the standard years ago. Modern windows have better insulation properties and are more energy efficient.
As for doors, they should last as long as the house, but depending on the type of door you have in your house, it has a different lifespan.
screen doors and vinyl doors usually last 20 to 40 years
french doors usually last from 30 to 50 years
wooden / steel doors - 100 years+
 
Electrical and plumbing
The cost of electrical and plumbing is going to depend on the age of the home, but more importantly the last time it was overhauled as part of a major remodel.
Electricians suggest that sockets be checked every 3 to 5 years. You should test your GFCI outlets twice a year by simply pressing the test/reset button. Electrical plugs and switches are replaced every 5 to 10 years. The panel and breakers may be good for a very long time, but may need to be replaced depending on their age and condition. Your home inspector can flag issues like this before you purchase.
As for plumbing, water and sewer pipes should also last a long time. Iron pipes gradually rust out from the inside and can burst during freezing weather. Copper is better and can last forever, but leaks can always develop. Modern PEX pipes are said to last 50 years. Lead supply lines should be swapped out immediately!
 
Interior updates
The lifestyle of the household determines how long changes to the interior hold up.
The parts of the kitchen that are changing are:
The kitchen sink - replace every 5 to 10 years although stainless steel is back in style and lasts forever.
The kitchen faucet - after 10 - 20 years, or when it starts leaking and you can't find replacement washers…
Garbage disposal - plan on 12 years before it dies
Kitchen cabinets can last 50 years or longer, but they won't be in style after 10 years or so.
As for the bathroom, some parts can be changed if you want to renovate the bathroom, but if you don't need to change it, know that:
The bathtub faucet can be changed after 20 years or more.
The toilet can last as long as the house itself, but may require replacing seals / flapper valve, etc
The shower surround can be changed after 50 years.
A smoke detector is installed the first time a house is built, and it is replaced every 10 years. Smoke detectors should be checked regularly.
Carpets are mainly found in bedrooms and living rooms and they are replaced after 8 to 10 years.
Furnaces are replaced after 15 to 18 years. 
Wooden or stone floors are replaced after 100 years, which means that they last as long as the house itself, because they were made when the house was built.
 
Appliances / Mechanical
Appliances in the house have a different shelf life, and sometimes it is necessary to change the appliance before its shelf life expires if it breaks and is out of warranty. In general updating older appliances and mechanical systems lead to efficiency upgrades that pay for themselves. Look for appliances with the Energy Star rating for the most overall savings.
Here is a list of typically appliance shelf life, or more precisely, how long they might last before going out:
Dishwasher is replaced after 8 years
Stove is replaced after 10 to 15 years
Clothes dryer is changed after 10-20 years
Refrigerator is replaced after 10-20 years
Washing machine is replaced after 10 years
Air conditioner is replaced after 10 to 15 years
Heat pump is replaced after 12 years
Water heater - 6 - 20 years depending on warranty
 
Misc Exterior Updates
Just as every interior part of the house has a time after which it should be changed, so do the exterior parts of the house.
The exterior parts of the house include:
A wooden deck that is replaced after 10 to 15 years
The garage door opener is replaced after 10 to 15 years,
The asphalt driveway is replaced after 15 to 20 years.
Landscaping of lawn and plants - as needed
Tree removal - as needed

Conclusion: Owning a home is very rewarding, but also requires a plan and budget for maintenance items which is not cheap!
---
---