Home Improvements That Give a Return on Investment
If you want to add value to your property, here are a few renovations that will help you increase your bottom line, both for resale value and when staying put.
Wealth Meta
https://www.wealthmeta.com/
Michael
/users/03bd0daec1f6168d93235c291c09c853/michael
Feb. 8, 2022, 5:11 p.m.
June 5, 2019, 6:30 p.m.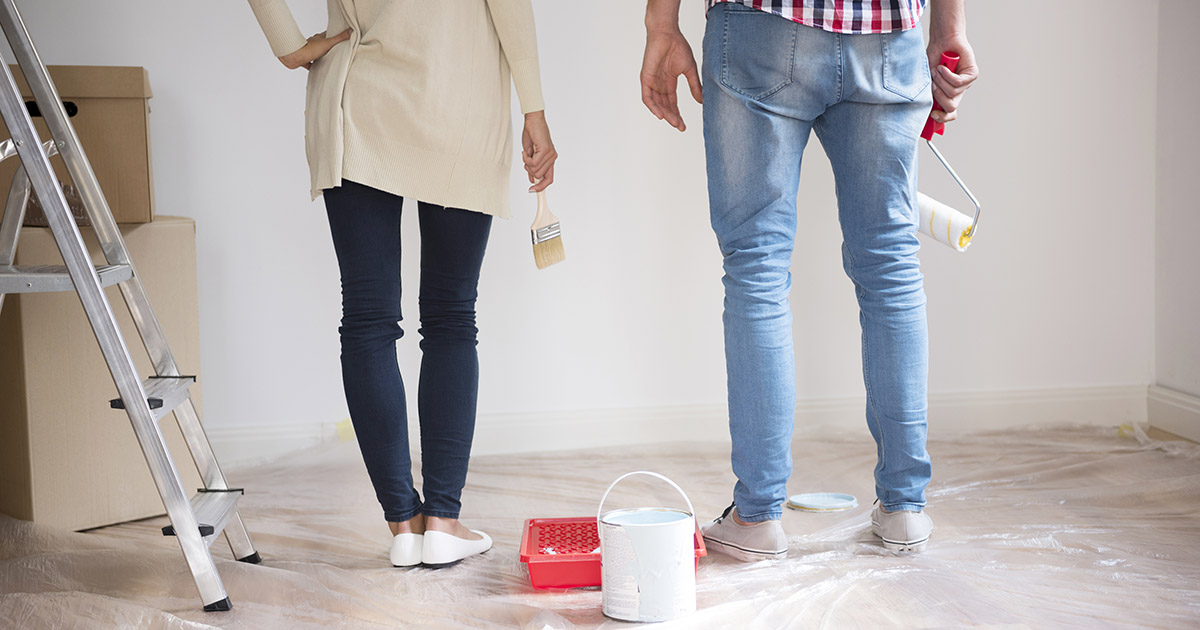 If you want to add value to your property, here are a few renovations that will help you increase your bottom line, both for resale value and when staying put.
More than likely you purchased your home or investment property with the intention to maximize your return. You may think that you can recuperate the cost or profit from completing a few renovations around your property. However, not all renovations recover cost or enhance your property's value to the same extent.
Here is a quick summary of remodel costs and expected returns (ROI) for a typically homeowner:
ROI = return on investment, which tells you how much of the remodel cost translates into an increased resale value of your home. We've scoured the internet to create this composite table of expected returns. And we discounted the over inflated estimates from HGTV's website!
In general, to capture a higher ROI, go for simpler projects, less costly materials. When you pay for high end materials more of your money is going towards retail profit. High end materials can also be more difficult to install, adding to labor costs.
Improvement

Approximate Cost

ROI Estimate / Notes

Kitchen remodel - complete

$40k - $80k

60%

Kitchen remodel - minor

$20k

80% - 90%

Bathroom addition

$50k - $90k

60%

Finished basement

$30k - $60k

80%

New Windows

$10k - $20k

70% - 90%

Patio / Deck

$20k - $60k

50% - 75%

New Front Door

$1k - $2k

75% - 100%

New Garage Doors

$2k - $4k

100%

Paint Job

$4k - $8k

70% - 100%

Landscaping

$3k - $8k

70% - 100%

Refinish Hardwood Floors

$3k - $8k

80% - 100%

Air Sealing, Insulation, Furnace / AC upgrade

$6k - $25k

20% - 40% resale, but can be well over 100% if you plan to stay

New Roof

$6k - $20k

70% - 100%, reduces risk of damages from a leak

Seismic Upgrades

$3k - $8k

50% resale, can also reduce insurance costs and protect against catastrophic loss

Solar / Geothermal

$15k - $65k

? - calculate based on actual utility bill offset and life expectancy of system
 
Side note on house flipping…. HGTV glorifies property flippers. They make it look fun and profitable. In the real world successful house flippers have a real estate license and a network of contractors and wholesalers, so their costs are much lower. For homeowners, HGTV is great for getting design ideas, not so much for numbers or finances. I'm always bothered by the lack of financial transparency when costs and "profit" are tabulated at the end. HGTV is an entertainment channel, not to be confused with a reputable source of financial know how.
 
Kitchen Remodel
You've probably heard real estate experts say that kitchens and bathrooms sell homes. According to HGTV, you can recuperate about 98.5% of your investment on a minor kitchen remodel, while Remodelings 2019 cost vs value report puts it closer to 80%. Full kitchen remodels come in with an RIO closer to 60%. In general ROI is highest for tasteful upgrades to what is there vs replacing everything from bare studs.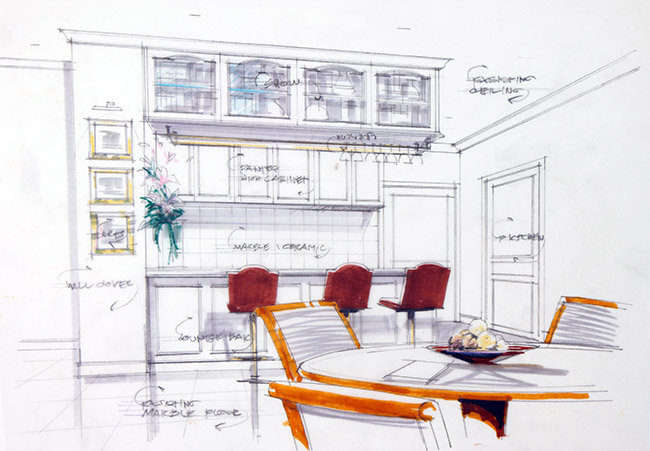 In any case, it is important not go overboard with your kitchen renovation. Unless you're a Top Chef, your kitchen shouldn't be fancier than the rest of your home. You want the new renovation to compliment your entire property, not make buyers question why you have such an elaborate space.
 
Adding a Bathroom
Adding a bathroom to your property can have a big impact on the value of the home, approximately 60% of the cost. The smaller the gap between bathrooms and bedrooms in your home, the more leverage you may receive when recovering your improvement costs. For example, if you have a five bedroom, two bath home, homebuyers may be weary of this purchase due to the lack of bathrooms. Adding an extra bathroom gives a large family more space.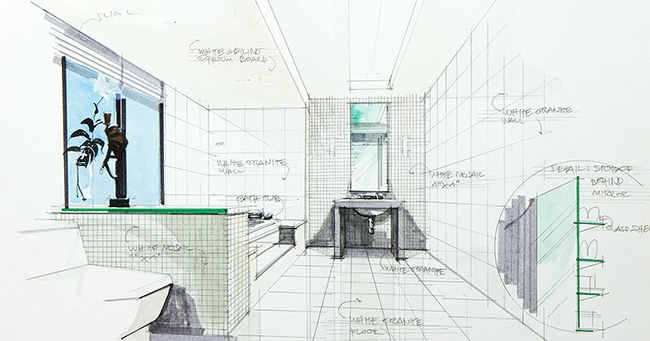 If you're adding a bathroom on a tight budget, you may want to consider constructing a half bath instead. You could also give your current bathrooms a facelift. If they have rusty fixtures or out of date pink tile, little changes could make all the difference. A little paint and flooring can go a long way, if done correctly.
WARNING: adding a bathroom involves plumbing permits and inspections which can trigger a large real estate tax increase. Check with the local taxing authority on what the impact might be, especially if you plan on staying in the home.
 
Finished Basement
Many homebuyers look for additional living space in your basement. A finished basement can make a great entertaining space, media room, or provide room for guest bedrooms. Converting your basement into a living area can help you recover 70-90% of your investment. Keep in mind this percentage can vary depending on your location.
When converting your basement, you always want to be mindful of potential water hazards. Since your basement is underground, it's more exposed to flooding. You may need to add french drains, insulation, water sealing, and other measures to keep the water out. After all the time and money you've investing into your basement, you don't want it destroyed by water damage.
 
New Windows
Many buyers keep energy efficiency at the top of their minds when looking for homes to buy. According to Energy Start, replacing old windows with ENERGY STAR certified windows reduces household energy bills by an average of 12%, with an installed ROI value of about 70%.
In 2019, you can receive a green energy tax credit of 30% for the installation of this upgrade. While you may have an initial investment upfront, you're saving money on energy, sprucing up your home, and receiving a tax credit.
 
Deck, patio, or porch addition
Adding any outdoor space makes your home more desirable. It gives you, and potential homebuyers, a vacation-like atmosphere to sit back and relax. RIO in this area is anywhere for 50 - 75%.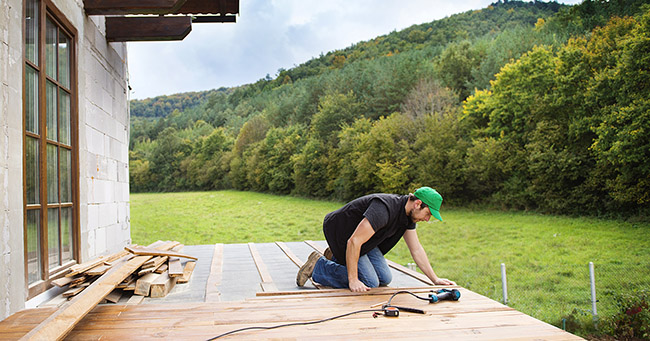 Adding outside appeal can also help hide eye sores that surround your property. Let's say you have an unattractive air conditioning unit you need to camouflage. Try adding a wooden trellis to make it look more visually attractive.
 
Budget-friendly renovation alternatives
If you don't have the funds to undergo a big renovation, there are minor adjustments you can complete that make a big difference to your home's aesthetic with a good ROI.
Spruce up your front door - your front door is the first thing home buyers will see when they walk into your home. You want to make a good first impression by "wowing" them the moment they step foot on your property. You can do this by painting your front door and shutters, placing potted plants on your porch, adding a rug, placing a wreath on your door, and more. Get creative and make your front door really stand out. A front door replacement is in the range of $1,000 - $2,000 dollars and has a 75% - 100% ROI.
New garage doors - again just like the front door this is an instant boost to curb appeal. In this case it is a little more expensive at $2,000 - $4,000 but the RIO is better at an estimated 100%.
Paint - a little paint goes a long way. Whether you want to spruce up the interior or exterior of your home, paint is an inexpensive way to completely transform your property. A good rule of thumb is to stick with neutral colors to add value to your home. The ROI is up to 100% for a fresh paint job, which makes sense because it is immediately visible. Painting makes a good DIY project or runs $4,000 - $8,000 for the exterior of a home.
Landscaping enhancements - like your front door project, landscaping improves the curb appeal of your home. If potential buyers see your property in an unkempt state, they may not want to step foot in your home. You can improve your landscaping by cleaning up your lawn, planting trees, or adding potted or planted flowers to give your exterior a little color. Prices vary depending on what you are trying to accomplish but the RIO here is 70% - 100%
Refinish hardwood floors - buyers love new hardwood floors and it shows in the expected ROI of 80% - 100%. The cost of refinishing hardwood floors is $3,000 - $8,000 depending on how many square feet.
 
Mechanical and Structural Home Upgrades
The upgrades above make a home look beautiful and are the first thing buyers notice during a walkthrough. But what about upgrades that reduce your monthly utility bills or make your home more sturdy or weather proof? These upgrades pay for themselves slowly over time in the form lower utility bills, increased comfort, and reduced risk. If you are going to stay in your home for a long time, consider these upgrades that can help your bottom line.
Air sealing, insulation, and furnace / AC upgrade - reduces monthly utility bills, adds to comfort, but the cost to recuperate may be many years. Look at what you are paying for heating / cooling, and ask installation companies what kind of reduction you can expect to get. There are federal incentives for making some of these upgrades to help offset the cost. Your state or municipality may offer incentives or rebates as well. The ROI in this area is an estimated 20% - 40%. If your furnace is on its last legs that will likely be flagged in an inspection. Putting in a new furnace that is under warranty is a great selling point. Or, you can also purchase a home warranty to reassure potential sellers that repairs or a replacement will be covered.
New Roof - there is nothing like the peace of mind that comes from a new roof. An old roof can deter buyers. A new roof also lowers risk because a roof leak can be very expensive depending on the extent of the water damage. Expect to pay $6,000 - $20,000 with a resale ROI of 70% - 100%.
Seismic upgrades - if your home is in a neighborhood prone to earthquakes, letting your buyers know your property is more stable than others is a great selling point. Seismic upgrades can reduce insurance premiums and more importantly protect against a catastrophic loss of home equity. Unfortunately the ROI isn't great in this area at an estimated 50%, but unlike a roof which needs to be replaced every 25 years or so, this is a one time upgrade.
Solar and Geothermal - these systems greatly reduce if not eliminate a home's monthly utility bills. The cost is entirely front loaded. The actual return for whoever is living in the house depends on what happens with energy prices. Solar runs about $15,000 and geothermal can be up to $50,000!
The bottom line:
Completing renovations can add value to your home. When investing in renovations, it's important to keep homebuyers at the top of your mind. If you want to maximize your profit, you'll want to keep prospective buyers' opinions in mind when implementing new designs. Keeping your patterns and designs in a neutral palette will help your rooms appeal to the general population.
Remember little upgrades can also make a big difference. Start small and see your property transform right before your eyes.
If you are in the market to buy a home, make sure to check out our property walkthrough checklist!
---
---