7 Ways to Live a Prosperous Life in Retirement for Free
Focusing on money alone is not enough to enjoy a life of prosperity in your golden years. Here are some other things you can do that are 100% free.
Wealth Meta
https://www.wealthmeta.com/
Ashley
/users/58c30226ba944d391b30690892339ec8/ashley
Nov. 14, 2019, 6:07 p.m.
Nov. 14, 2019, 5:55 p.m.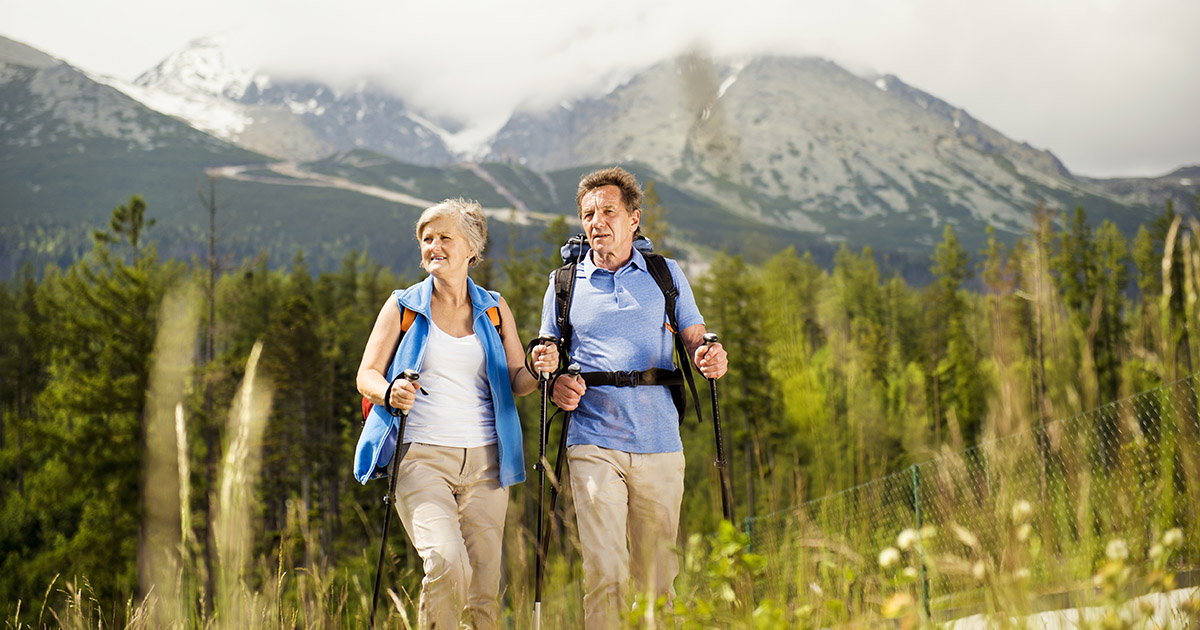 Retirement is an exciting time in your life. It's the opportunity to separate yourself from the demands of your professional life. Focusing on money alone is not enough to enjoy a life of prosperity in your golden years. Consider that there are many forms of wealth besides money. So, if you're really looking forward to enjoying a full life in retirement, here are some other things you can do that are 100% free.
 
Exercise
Exercising and keeping your body active and healthy, should be a top priority as you age. To best enjoy your retirement lifestyle, you'll want to make sure you are in good physical condition. Staying healthy may even save you money, depending on your life insurance carrier.
For example, taking an evening stroll is favorite pastime that many adults have long forgotten. Now that you have the time, you can revisit this nostalgic activity. Feeling the breeze and enjoying nature a great way to spend a beautiful early morning or evening.
 
Volunteer
Volunteering is an excellent way to spend your retirement years. Aside from the cost of gas, volunteering is a free endeavor. There are plenty of places that need help from contributing adults. Consider checking out your local community board online or in person. Your local chamber may be looking for volunteers to help staff their welcome center. Or, if you have an interest in politics, you can volunteer at the polls.
If making a difference in the lives of others is something that sparks your interest, consider volunteering with at-risk youth. Big Brothers Big Sisters is a national program that you can become involved with in your area.
If you have a business background, considering volunteering at SCORE (Service Corps of Retired Executives) to mentor small business owners.
If you'd rather volunteer in a more social setting, consider frequenting your local library, soup kitchen, or homeless shelter. These types of organizations are in need of quality, responsible adults like you who have time to spare.
 
Take Up A Hobby
Most people can recall a time in their life when they took an interest in something they could not pursue. If you take some time to consider your life, you may find that you also experienced a passion that you could not follow. If this rings true, consider taking up a past interest as your new hobby.
If you enjoy card games, look for local groups that offer meetups. Whether you like pinochle or bunco, cards are a great way to relax and socialize. They also keep your mind active and engaged, something that will benefit you in retirement as well.
Gardening is a rewarding activity that you may enjoy, too. If you've never had the chance to dig in your flower beds and design an outdoor landscape, taking up gardening in retirement is the perfect hobby. You will be able to work up a slight sweat, increase your homes exterior appeal, and soak in some Vitamin D. While gardening does have some small initial costs it won't break your budget.
If you had a past life hobby that you had to abandon for the responsibilities of adulthood, you could consider revisiting it. If you enjoyed playing the guitar or painting, retirement is the perfect time for you to start back where you left off.
 
Take on a Low-Key Side Gig
If your entrepreneurial spirit is still inspired, you can take on a low-key side gig in your retirement years. Several profitable options exist that will cost you little overhead, and offer you return that is worthwhile.
If you don't mind watching other's pets you can offer your services as a local pet sitter.
If your past career could benefit others, you may consider tutoring as an option. You can tutor from the comfort of your home or offer your services at your local library. You may be eligible to become an online tutor for children in other countries, if that is something you find interest in.
Any of these options will keep you busy during your golden years. They'll also assist in supplementing your income, something that may be a priority to you.
 
Nurture Your Artistic Inclination
If your inner artist is dying to make a debut, indulge that side of your personality! Your local community likely offers opportunities for you to engage with other aspiring artists.
If you loved singing in your car, joining a barbershop group or church choir may be a productive use of your time. Acting may be something you wish you pursued in your younger years. Try your hand with your local theater company. Whether you're the star, the lighting tech, or a background character, they are always looking for people who want to fill roles in community theater.
If you'd prefer less social interaction (which can be expensive), you can take on crafting as a hobby. The internet provides a wealth of knowledge in the art of crafting. Consider joining social networking sites, like Pinterest, that offer free crafting ideas and tutorials. This is a great way to spend your time and use items you already have around your home to create art.
 
Cultivate Relationships
Staying busy with work, our families, and attending to personal needs consumes the majority of our time. Due to this, we often don't have the chance to nurture the relationships we would have otherwise given more attention.
If you have family members who live close by, you can start arranging regular visits and dinners. Perhaps you have a few friends who you lost touch with. Take this time to rekindle those relationships, and enjoy each other's company.
Your grandchildren, nieces, or nephews who are elementary school aged may need an opportunity to practice their reading and writing. Offer to become a pen pal, and exchange letters sharing stories of your past with them.
Some of the most prized possessions we have are our memories of the relationships we shared. Revisit some of the ones you've not had the chance to nourish, and give them a little TLC.
 
Learn Something New
Learning something new has never been easier. In the age of the internet, we have access to more information than we could ever dream of. If you're looking for a new outlet in retirement, you can use this to your advantage.
Research a culture, language, country you've always been interested. YouTube has ample tutorials that will introduce you to the basics.
From there, you can start to learn more about the cuisine of the culture you're interested in. If you're feeling particularly ambitious, you may consider learning a new dish, and perfecting it. Once you've done this, you can invite your friends or family over to share your knowledge. Make it a themed evening, and enjoy music, food and your favorite aspects of the country you've learned about. Increasing your knowledge about the world around us is engaging and fun. It allows us to use our imagination and have fun with those we love.
 
The Bottom Line
Doing these simple things now can help you live a more prosperous life in retirement. Creating the life you want in the future, begins with taking the proper steps today. So, while you're focusing on saving every penny and automating your contributions, take some time to prioritize your ideal retirement lifestyle.
---
---