Budget Friendly Birthday Party Ideas
These budget-friendly birthday party ideas are going to open your eyes to the kind of party that you can really throw without spending a fortune or looking like a cheapskate. Make new memories and close out the year, with a fun but cheap to host celebration.
Wealth Meta
https://www.wealthmeta.com/
Anne
/users/993c25de8b1ae1b04806de75028bc9ea/anne
Feb. 24, 2020, 7:03 p.m.
Feb. 24, 2020, 6:51 p.m.
February 24, 2020
by Anne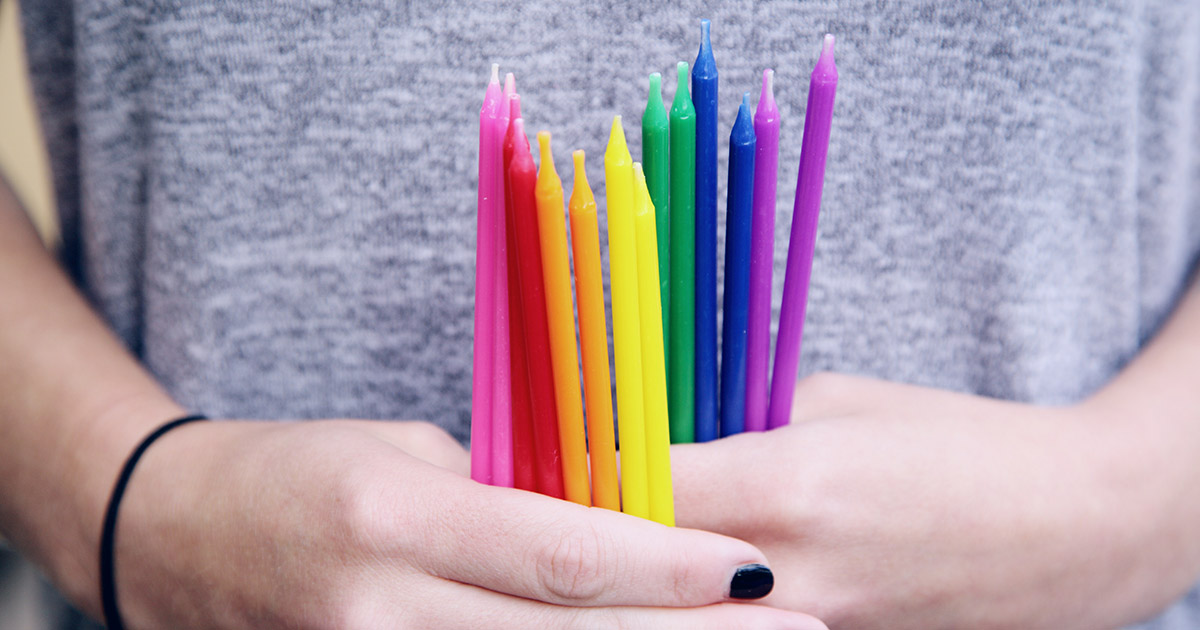 Birthday parties are a lot of fun! But they can also be a strain on your finances. Even if you have money set aside for life's special occasions, you still have to stick to that budget! You don't need to spend a lot to have a good time, though. Just add good company, use a few budget-friendly birthday party ideas, and have fun!
Budget-Friendly Birthday Party Ideas
If you are ready to learn some sweet budget-friendly birthday party ideas, look no further! These tips are going to open your eyes to the kind of party that you can really throw without spending a fortune or looking like a cheapskate, aka hitting the perfect spot of having a great time making memories with friends, without landing yourself in the poor house.
Throw a BBQ Birthday Party
Depending on the time of year, a BBQ Birthday Party might be just what you need to throw an amazing birthday party while staying on budget. You don't need to rent a facility, you don't need to buy expensive restaurant food, and you can party for as long as you want.
If you really want to save money, you can always opt for a potluck style BBQ. Make a list and have your guests choose what to bring ahead of time. Or, for a fun twist, try a "bring your own meat" party instead. You provide the sides and guests turn up with their favorite meat (or main dish) ready to be grilled up at your place.
Throw a Themed Cook Off Party
Tell your friends that their gift to you will be bringing a dish for a cook off. Cheesecakes, chili, epic nachos, there are tons of themes that will feed the crowd, give everyone something to talk about and also something to eat. Make sure to specify that their participation in the cook off is indeed a gift.
Plan Your Party During Non-Meal Time
There is a significant cost difference between providing cake and ice cream for guests and providing them with an entire meal, plus cake and ice cream. This is especially true if you have a large guest list. To avoid this, choose your party time wisely. If your party hours fall within a meal time, you are likely going to feel responsible for feeding your guests an entire meal. If you plan your party in the off times though, you can get away with just snacks.
If you're hosting a party for adults you can always host in the evening after dinnertime. 8, 9, or even 10pm is the norm depending on your social circle. Snacks can be as easy or complex as you'd like, but even just serving chips or bread and a cheese ball is probably plenty. Instead of cake, opt for cupcakes or some other sweet treats.
BYOB or Serve a Signature Drink
If your party is alcohol-friendly, you might want to ask your friends to bring their beverage of choice along. This is pretty normal for most adult events and is usually expected. That way everyone gets what they want and you're not on the hook for the expense of alcohol. Make sure you have plenty of mix and ice, though, as well as options for non-drinkers.
For those occasions where you do want to offer something boozy to your guests, keep it simple. Pre-mix a fun drink or a signature cocktail themed after the birthday honouree. Jello shots are another easy and (relatively) cheap idea. If you're serving a meal, you could also have wine on the table with dinner rather than cocktails before or after.
Invite Fewer People 
Don't assume that you need to invite a huge group of people to the party. The more people you invite to your party, the more it is going to cost. Which is always a good reason to keep the guest list smaller. Keep the guest list to just close friends and family. Or celebrate with just your core group but do something fun like going to an escape room or out to dinner. Depending on your group, it's usually normal to ask people to pay their own way to these types of birthday outings so don't feel like you're on the hook for the entire bill. 
If you have multiple friend groups, you could also consider celebrating with them differently. For example, a work coffee date with your office buddies, an after-yoga smoothie with your workout pals, or lunch with mom and dad. 
Have A Party at Home 
Who really wants to go through all that effort to get ready and go out when you can have the party at home? If you want to save money, staying home offers so many more budget-friendly birthday party ideas than going out. There are so many options for things to do without ever even leaving the house. 
Here are some fun and inexpensive activities that work well for an at home birthday party for adults:
Board games and party games (or drinking games)
Have a movie night with friends
Plan a murder mystery party (bonus if you buy the game at the thrift store)
Host a bonfire
Just have your friends over to hang out and catch up
Shop Dollar Stores and Second Hand
Half of what makes it a party is the decorations! If you've ever been to a party supply store you probably already know how easily you can blow your budget with party decor. Instead, skip the speciality stores and stick to dollar stores or other discount places. Just watch your prices, especially if you're entertaining a large group. Bulk paper plates, for example, might be cheaper at Walmart.
If you want something unique for your party decor you might have better luck checking out local thrift stores or yard sales. With just a can of spray paint and a nice candle can you can turn ugly brass candle holders into classy centerpieces. These are also great places to find a new party outfit!.
Distract With a Fun Theme
Instead of spending a lot on generic decorating, make it a themed party instead. When you choose a party theme all your decor, even if you have less of it, will have a bigger impact. Same goes with the food and drinks!
You can also encourage your guests to participate in the theme. A fun idea is a pinterest fail party where everyone has to come dressed in the ugliest (failed) outfits they can find. No need to worry about bad or nonexistent decor… That will be part of the theme! As for food; buy the marked down squished cupcakes and don't worry about not having fancy dishes. 
A Final Thought On Budget-Friendly Birthday Party Ideas
Keep in mind that the reason people are attending a party isn't to eat, admire decor, or to be entertained. Birthday parties are to spend time with the person who's celebrating a birthday! Even the simplest of get-togethers can be a good time if you spend them in good company.
---
---